The sewing machine and I have been making up for lost time in the last couple weeks.  I am in another one of those finish all the projects you've started moods again!  I love that.
I made a friend this quilt for her new baby a while ago and she asked for some matching bunting for his room.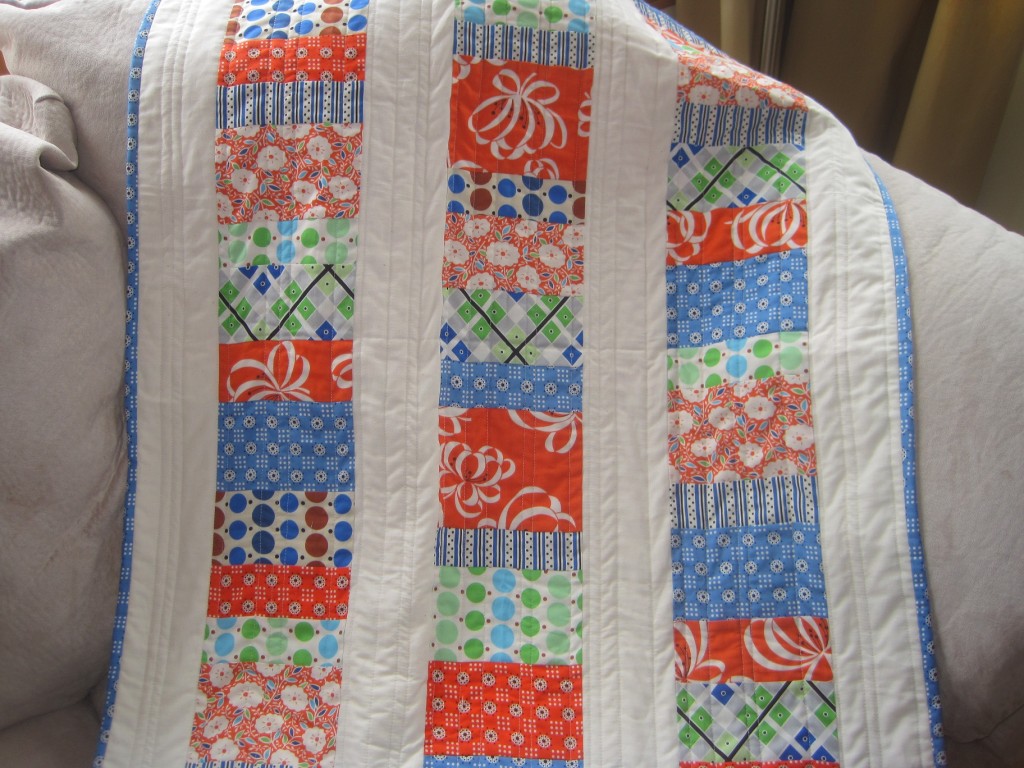 If I do say so myself, I think it is adorable!  The little name tag makes it so sweet and personal.  awwwwww…baby stuff!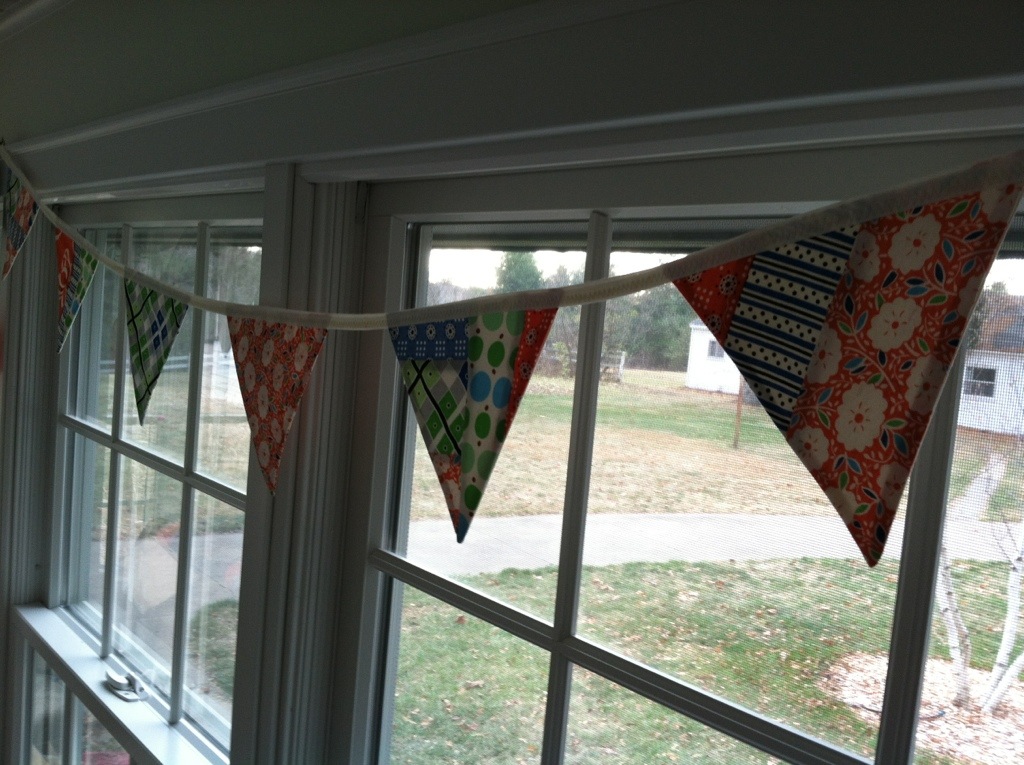 And eventually I'll make some mini bunting to go with this Sarah Jane picture for Espen's room.   (I picked up this great frame for the print at Jo-Anns last week.  Now I have to decide if I should paint it orange or that blue from the little boys shirt???)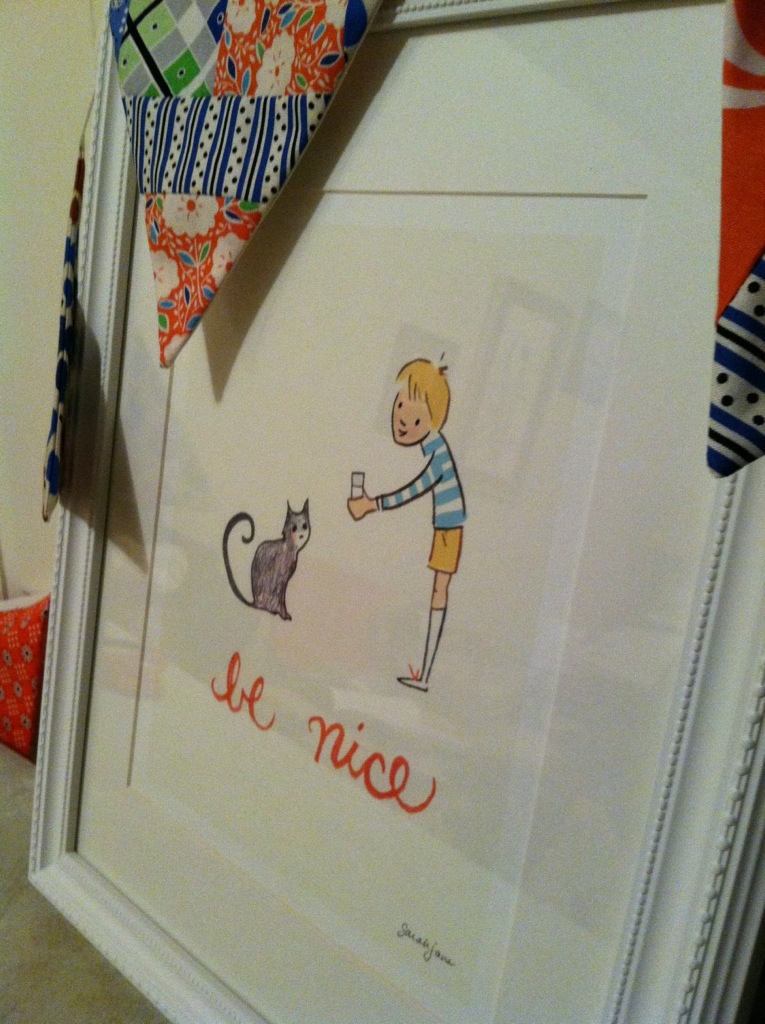 Bunting!  Bunting!  Baby bunting, birthday bunting, mini bunting…I do like it all.  If you would like some bunting, send me an email and we will do a custom listing for you in my Etsy shop.  ohh, that sounds fun!
Happy Friday Everyone!