A little one is on the way for a sweet friend, so I made up a little quilt to keep the guy cozied up in.  It's kind of a stacked coin pattern…just kind of made it up.  Very easy.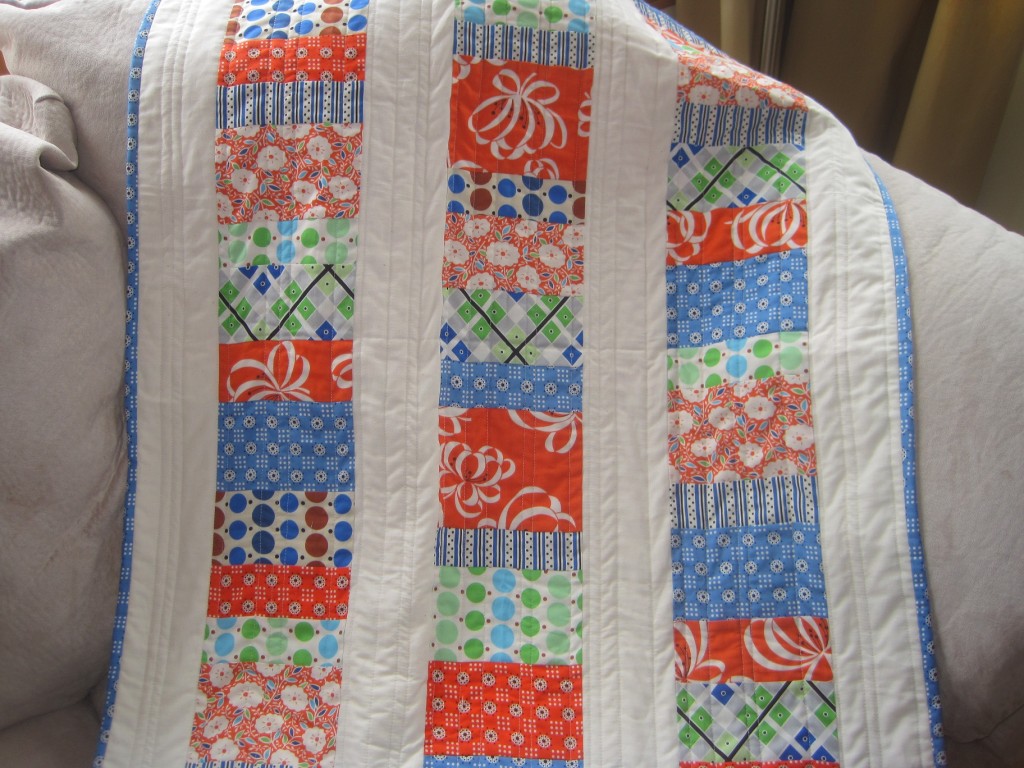 One of my favorite things in the quilting world lately is all the very simple quilting.  I quilted this with a little longer stitch length and randomly placed straight lines.  The great thing about this type of quilting is that it allows beginners who are afraid of this step or those without a big long arm quilting machine to do their own quilting.  (The quilting is the actual stitching of the backing+batting+quilt top together.)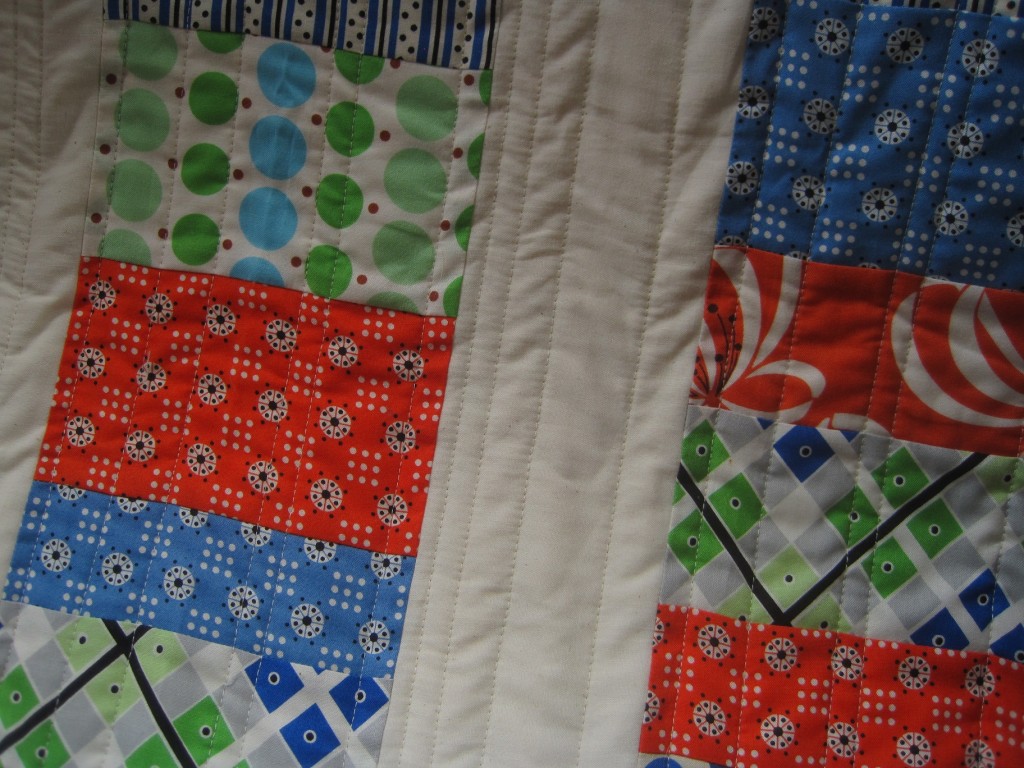 I just used two bigger scraps for the backing.  I really hope this quilt is snuggled with by chubby hands, stepped all over with baby toes, drooled on, dirtied up…washed a million times!  You get the picture.  Loved.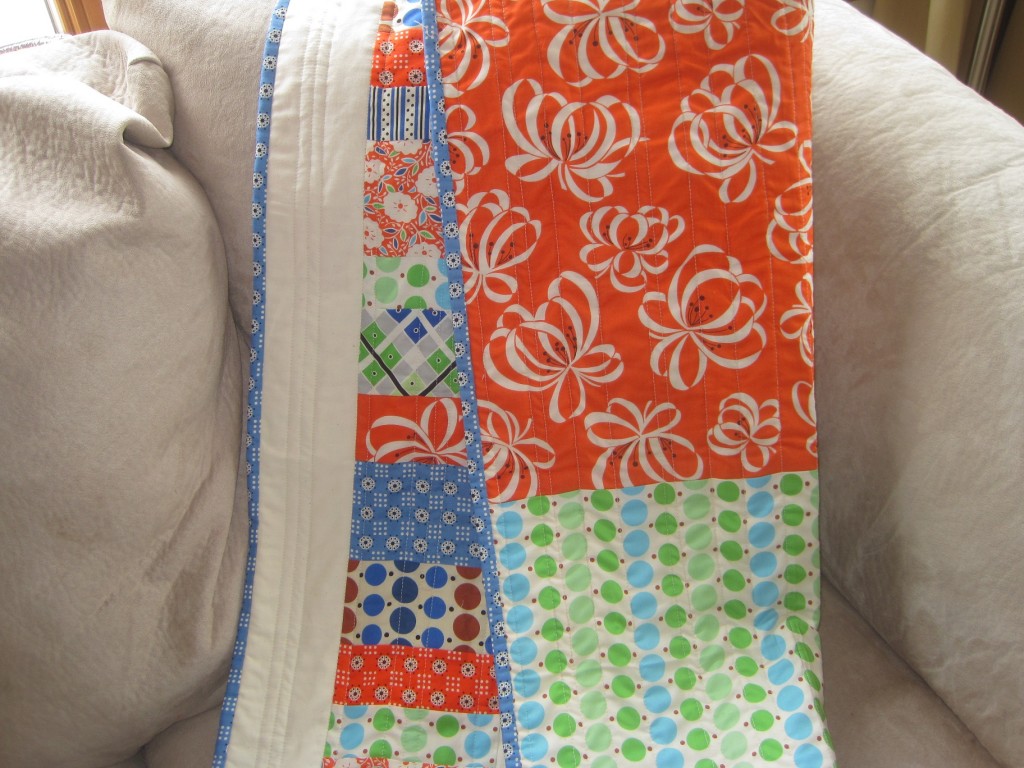 I still have to put a label on the back and then throw it through the wash once to give it that timeless wrinkled look.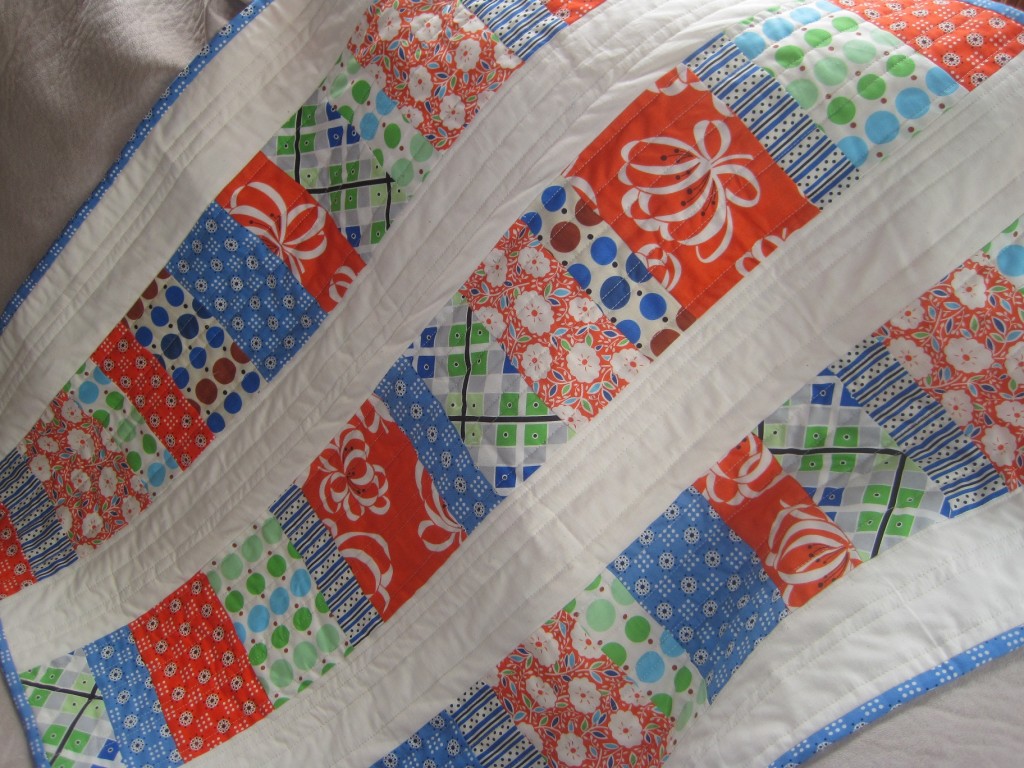 Blessings on your arrival little one!