I have always preferred the look of knitted items to crochet, but lately I have been loving a couple of crochet projects.  I am still working on my Granny Square blanket for baby #2, but I have also been making some of these.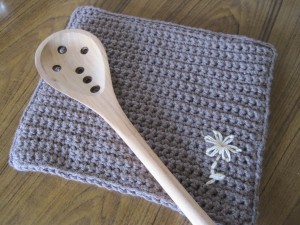 I found this darling potholder pattern at Flax and Twine blog.  It is FREE and can be found HERE.  I watched a couple online videos to figure out how to do a single crochet, and then I went to town.  It is a rather brainless pattern and makes for perfect unwinding at the end of the day.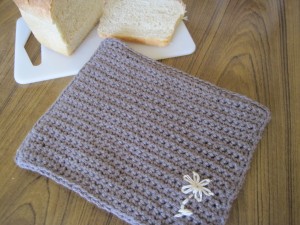 I tested it in the kitchen with some homemade bread, granola, and another rhubarb crunch.  It works wonderfully!  It is a little larger due to my larger size hook, size 9/I, so on the second one I made, I only chained 28 stitches.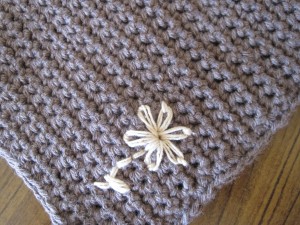 I just love how these are turning out and think they would make some fun little gifts.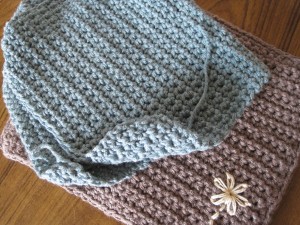 I'm about 3/4 done with my second one in this blue/teal color.  I think many more of these will be made in the last weeks of pregnancy.
Yarn used is Jeannee.