Have I ever told you my hubby has some major talent in the kitchen?  He does!  This was not an easy adjustment for me in the first year of marriage since my culinary skills were not as developed as his…and he could not help but "coach" me…but now I really appreciate it.  He always has a good idea on how to tweak something or add a touch of something different.  I can also count on him to throw a meal together if I'm in a funk.  Tonight he had a craving for Peanut Butter Chocolate Chip Cookies and I was not about to get in his way.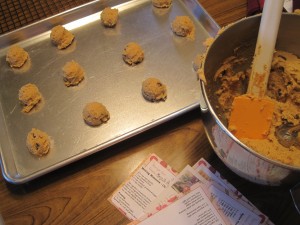 I will say that cookies have a special place in our house since when Tony was a little boy his dad opened a cookie store.  They eventually sold the shop, but it is still operating in Omaha, Nebraska–Kristen's Cookies.  (Named after his mom.)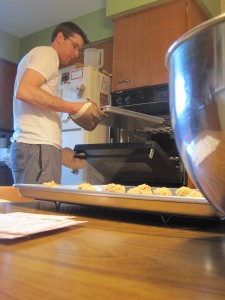 I am allowed to have up to 6 cookies this evening.  4 for me and 2 for the baby.  Milk is unlimited.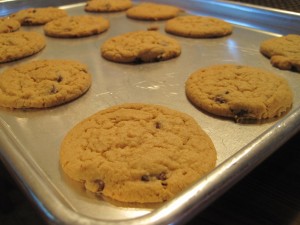 Leave a comment below sharing something sweet about your man!!