In the video on Homemade Vanilla Extract from my previous post, I mentioned Cardamon Sweet Buns.  It was my first time trying this recipe and we LOVED them!  So much so that I wanted to share the recipe with you.  It is from the Bethel Lutheran Church cookbook in Hudson WI.  Recipe by Joyce Johnsen.
1/2 cup butter
2 1/4 cups milk (I used the whey from my homemade yogurt)
2 tsp. dry yeast
1/2 tsp. salt
2/3 cup sugar
2 tsp. ground cardamon
5 1/2 cups flour
Melt butter in pan; add milk and heat to 98 degrees.  (I wasn't exact…just until warm but not hot.)  Mix in separate bowl the salt, sugar, cardamon, yeast, and about 3/4 of the flour.  Add milk and butter; mix well.  Add the rest of the flour gradually until dough does not stick to the bowl.  (No need to knead!!)  Cover bowl; let dough raise to double in bulk, in a warm and draft free place.  (About an hour for me.)  Form into buns.  (I got 24.)  Put on a greased cookie sheet.  Cover and let raise again to double in size.  Bake at 375 degrees for 15-18 minutes.  Brush with melted butter after baking if you want.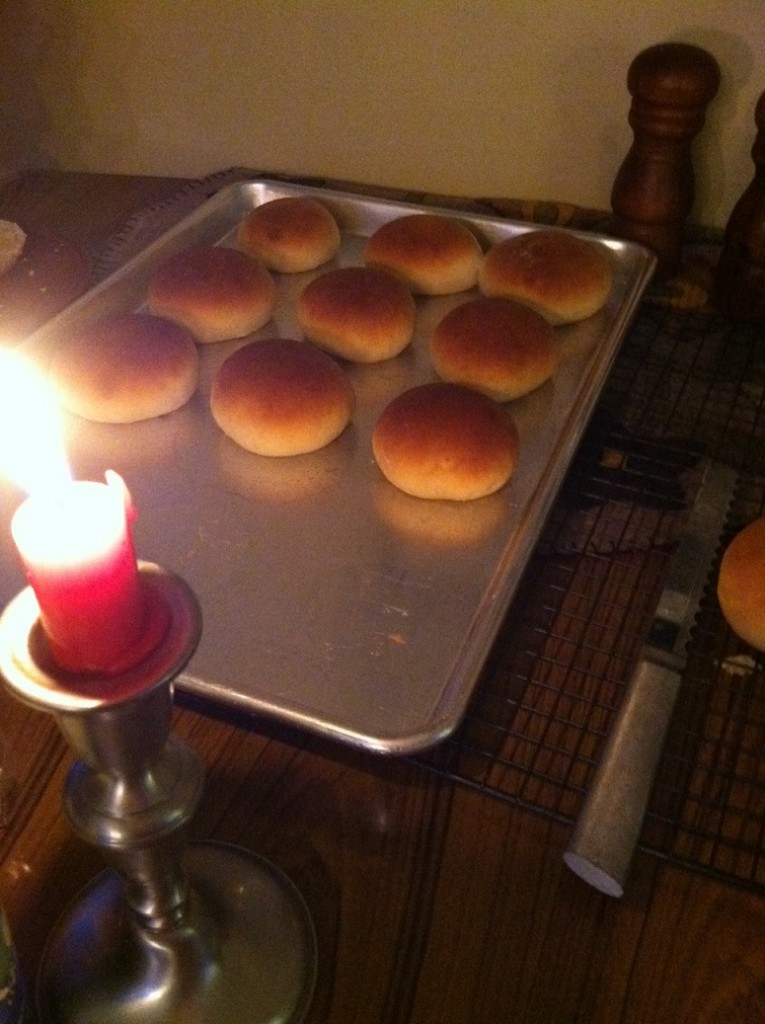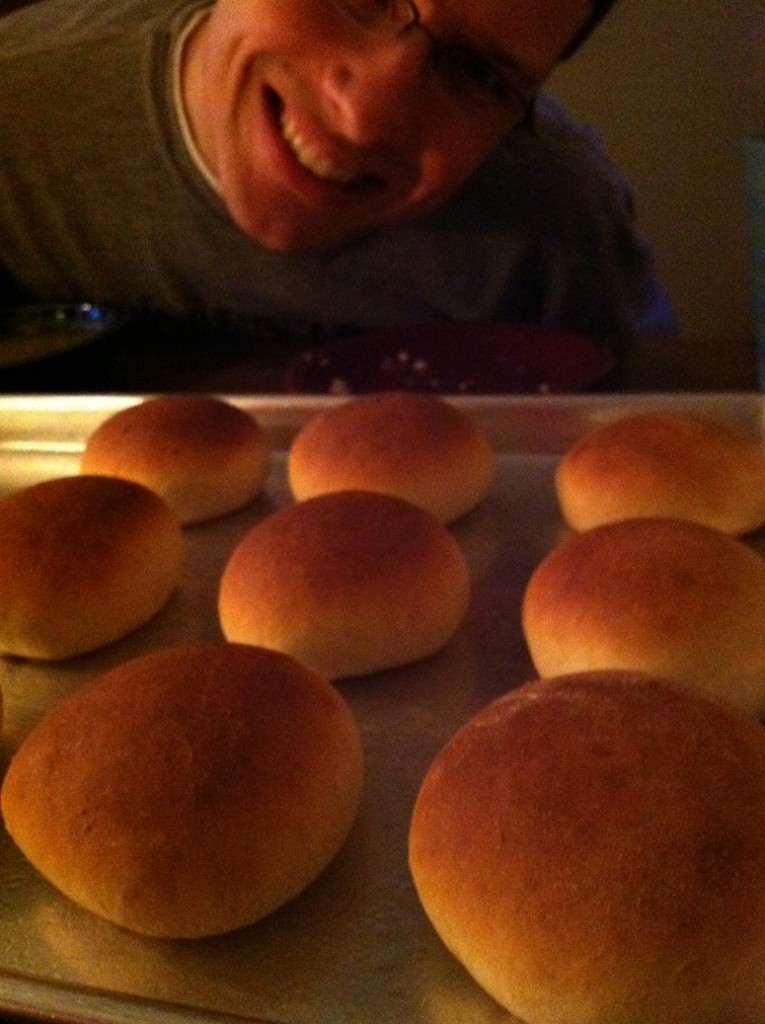 In other baking news, I totally made a flop of a cake yesterday.  Tony was so excited about it and even made the frosting himself while the cake baked.  He was very disappointed.  I think the problem was that I used whey from my homemade yogurt instead of milk.  Not sure why since everything else I have baked with whey has turned out perfectly.  After one bite, Tony declared the cake inedible and pushed it away.  I'm still eating it.  Go figure.   It's gone.  ah-hem…