Here is all the scrumptious fabric I bought on vacation!
First up is a stack of solids.  I have learned the importance of including some solids in your quilts just to give your eye a place to rest.  Not so busy, busy.  Amish quilts are done with solids and there are some fabulous modern quilts in all solids as well.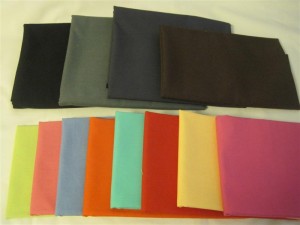 Second we have some Verna by Kate Spain.  I think I have a new Ingrid Barlow pattern in mind for this.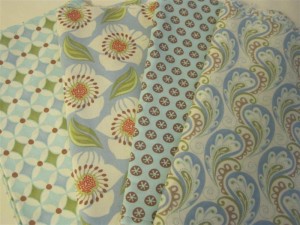 This is some old Aviary by Joel Dewberry that I found and some other bits.  I made this quilt from the bark palette.  Not sure what I'll do with it but I love the birds.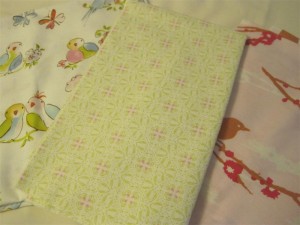 Here is some A is for Alligator by Hoffman and a couple of good polka dots.  I love the simplicity of the animals.  Could be inspiring for something someday…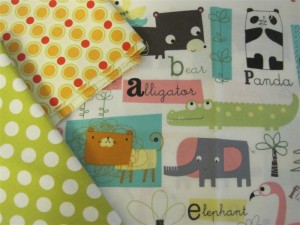 This is Fig Tree's new fabric line called Whimsy.  Gotta love her blues/greens/and butter yellows.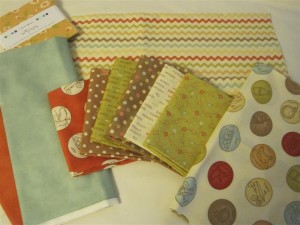 The old fashioned pictures just sold me on this purchase.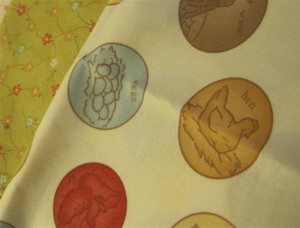 Mmmm, and this is Erin McMorris' new line called Weekends.  Love the bikes!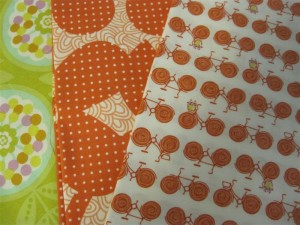 Some wonderful grays.  Some of this is Denyse Schmidt.  She's got talent-wow!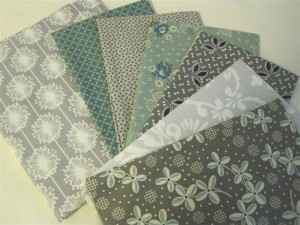 Some fun ribbony stuff.  Just some yardage to put in the ribbon jar for the perfect unknown future project.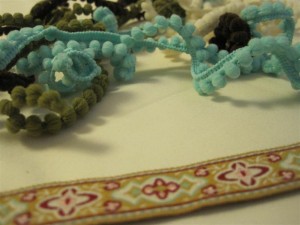 And that's a stack of fabric!  Hopefully some new Ingrid Barlow patterns in the waiting.