I can't resist a good jar.  I don't know why.  Thankfully, I do have a bit of a reason to buy jars since I freeze and can A LOT of food from the garden.  However I do try to re-use jars…for freezing you can reuse salsa, pickle, etc. jars…so I'm not exactly running low on jars.  But how can you walk away from these vintage blue jars that Ball is making in celebration of 100 years??!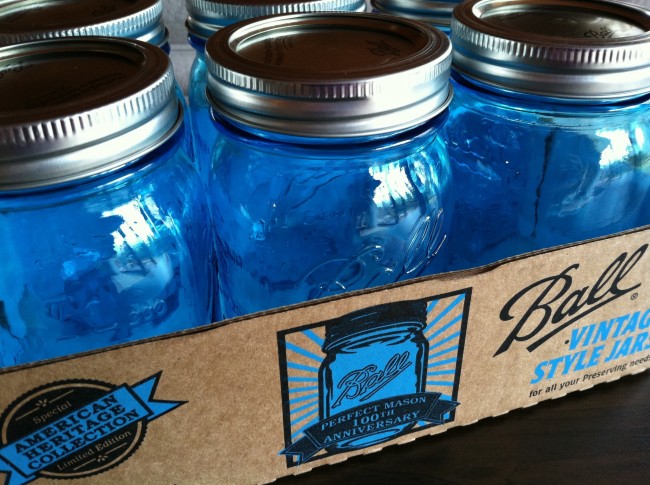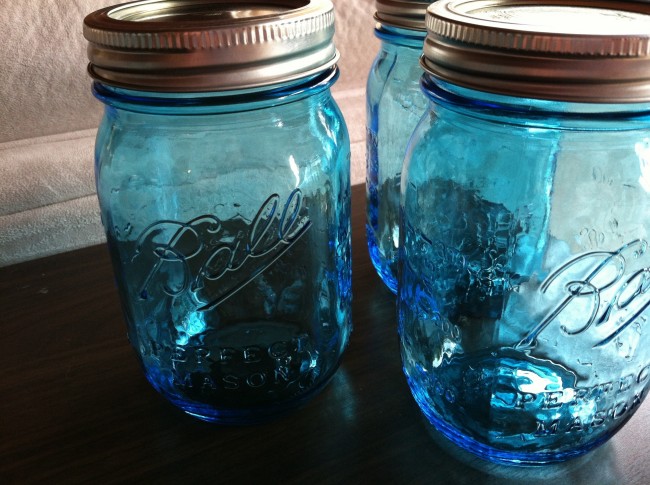 They even have measurements on the sides!!  Love an element of functionality!
And what about the cute size of these!  Squaty pint size jars.   I must say that I am loving large mouth jars.  They are sooooo much easier to clean and get food out of.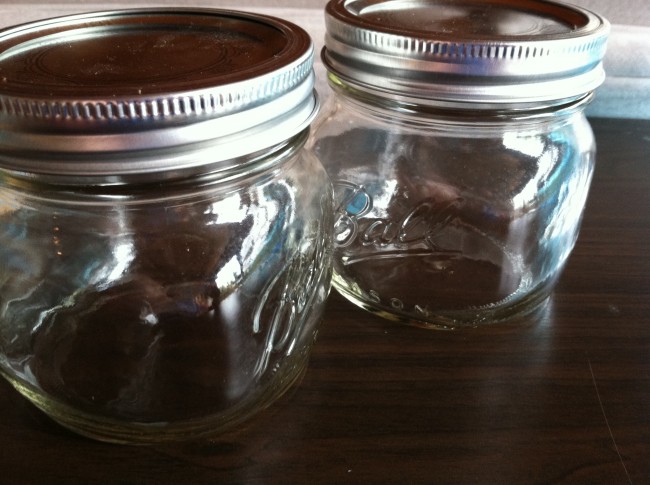 I saw these cool plastic tops at a photo shoot for The Handmade Girl so I jumped on them when I saw them in the store.  And of course, I had to get both regular and wide mouths.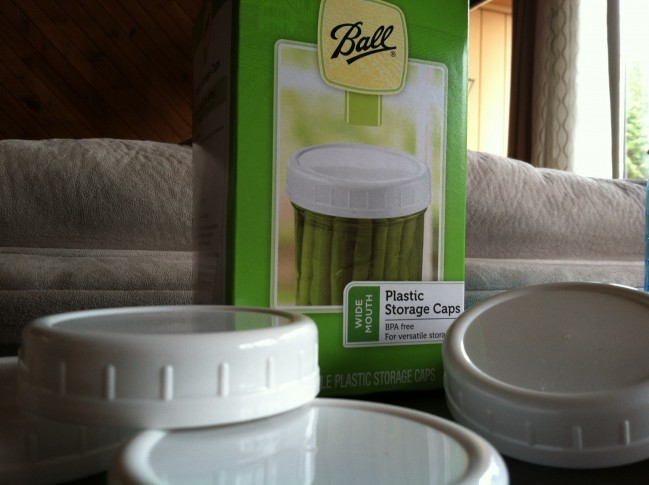 Garden season is a hard time to skip the jar aisle for me! Hopes are sleeping in little seeds buried in the dirt right now. Can't wait to fill these beauties up with their bounty!!