As a Godparent, I often think about what I could give my Godchild to encourage them in their walk of faith.  A gift that they can use, don't have to worry about breaking, and will remind them of the very special and miraculous day that the Holy Spirit claimed their wee life as His own.  Not an easy task.  I'm thinking I'm probably not alone in this conundrum each year, so if anyone has any other ideas, feel free to share in the comments!!
Seeing some inspiration somewhere in blog land, I came up with a baptism banner that is meant to be pulled out and hung up on their special day.  Sort of like a birthday banner.  (Can you tell I like banners?  I guess that cheap plastic happy birthday banner really hit a heart string when I was a little imp.)
Since I was seeing my Godchild, Kylie, at Easter it totally gave me a deadline to get the baptism banner done.  I love how it came out!  It has her name, her sponsors, date of baptism, location, and a Bible verse.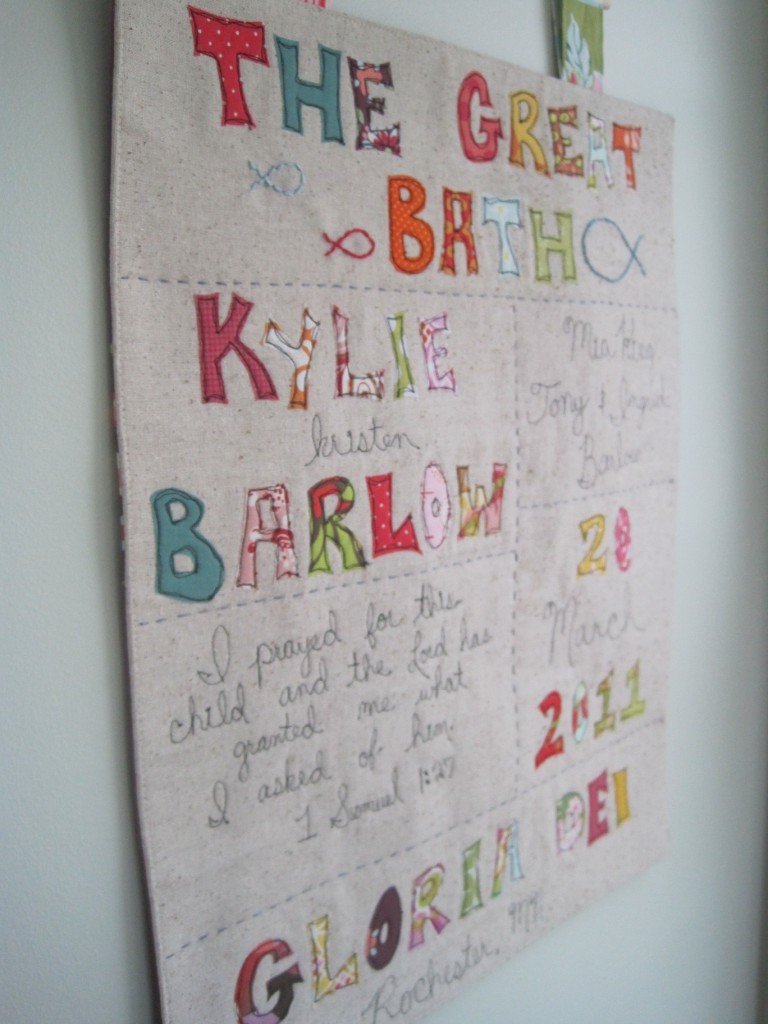 I used fusible web and fabric scraps for the block letters.  Then I used my free motion sewing machine foot to sloppy stitch around them twice.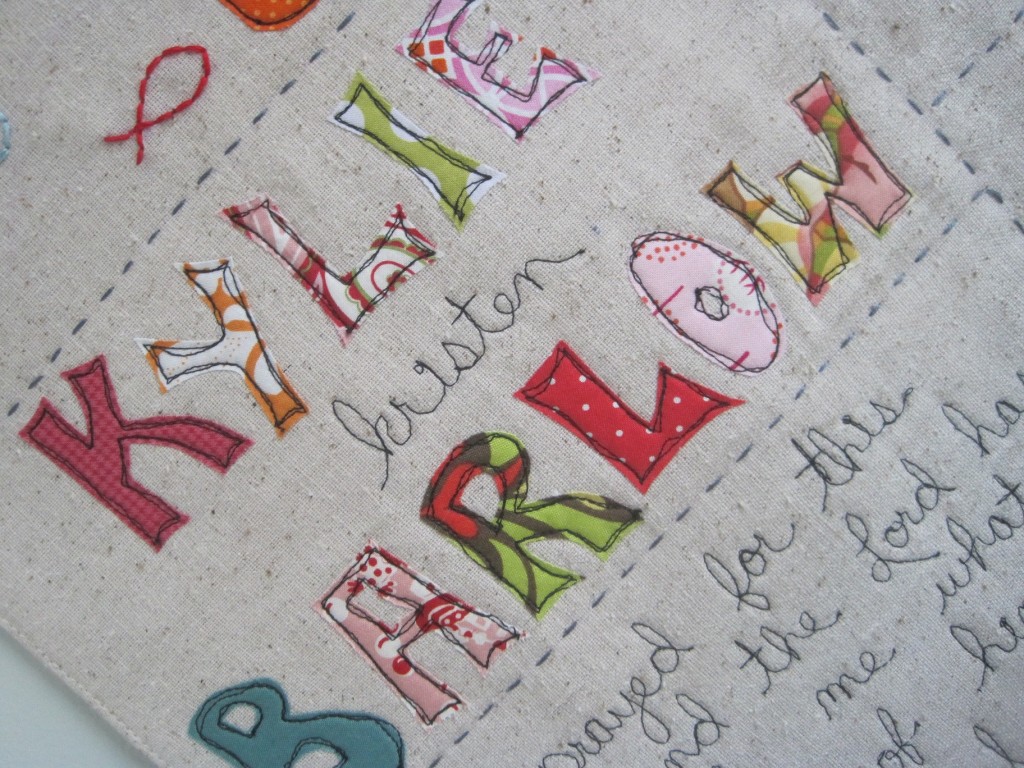 Free motion foot was also used for all the writing.  I penciled it on first as a guide.  Really I wasn't concerned about being perfect.  It kind of adds to the whole look to be not so perfect.  Thank goodness!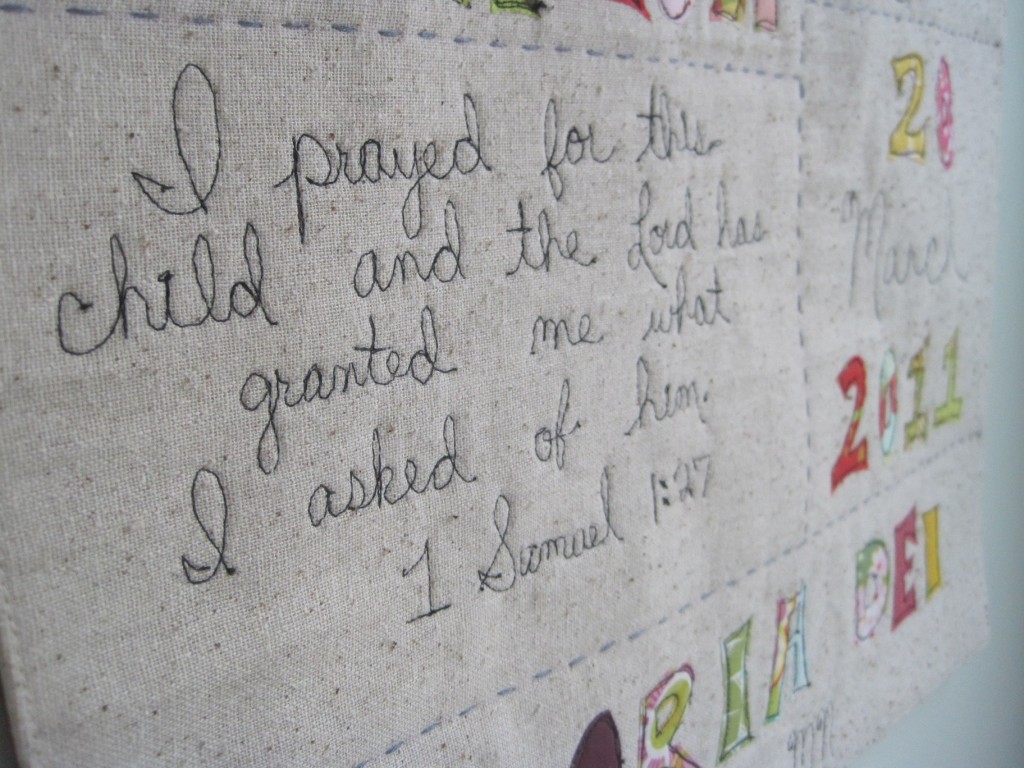 Did some hand stitching around each of the sections and a few fish near the top.  Just enough to not overwhelm me.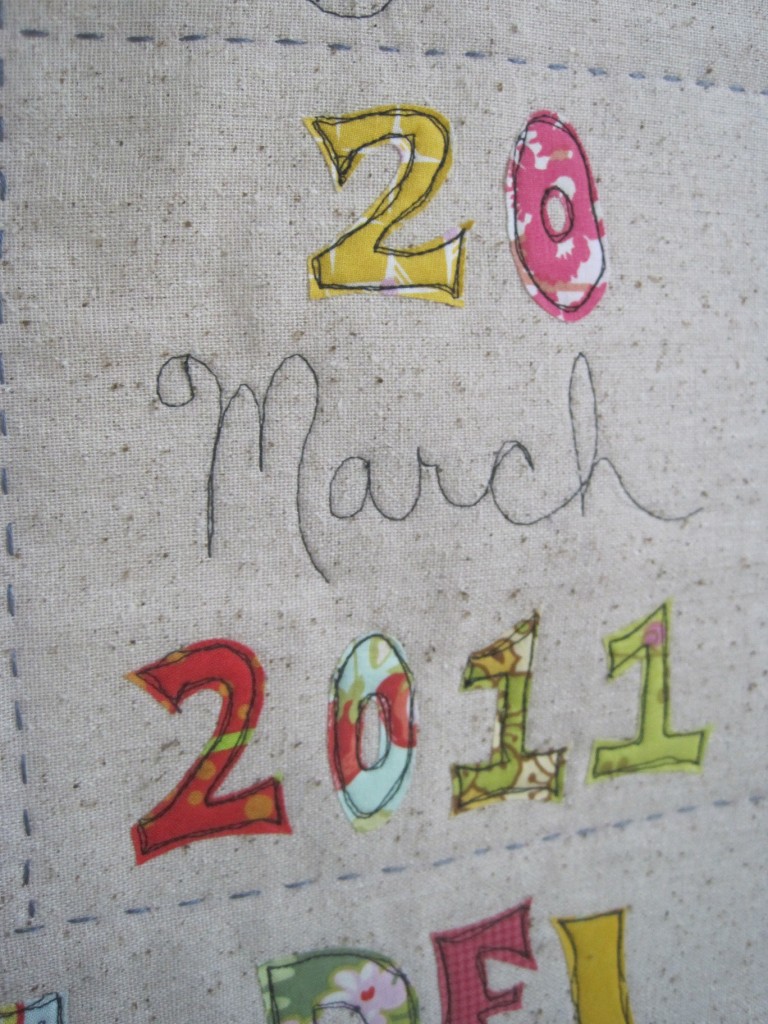 Added some loops at the top for a stick/dowel to hand through and it is bannerific!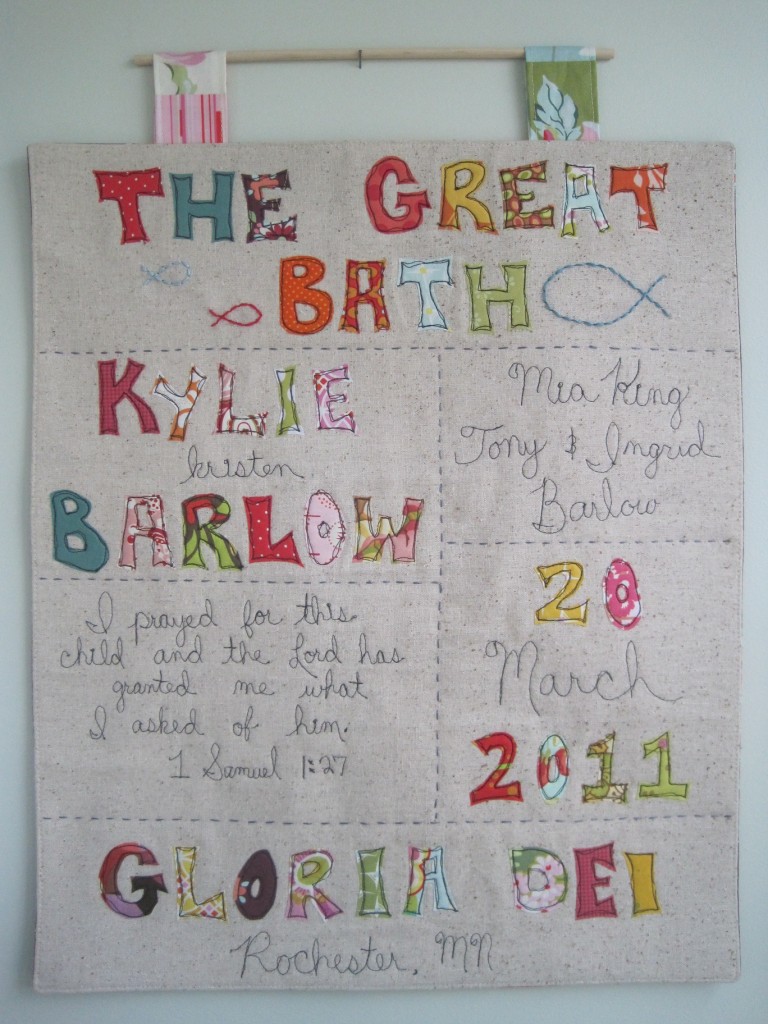 So here's hoping that this little banner will be a sweet reminder to Kylie each year that she is a girl dearly loved by a GREAT God!