This last weekend I spent some good quality time with my knitting needles.  (Dang those dishes that are still sitting dirty by the sink!)  Here's my progress on my Wurm hat.  You can see the stripping of the dusty pink and light mustard.  I kind of like how it makes it look like there are two layers to the hat.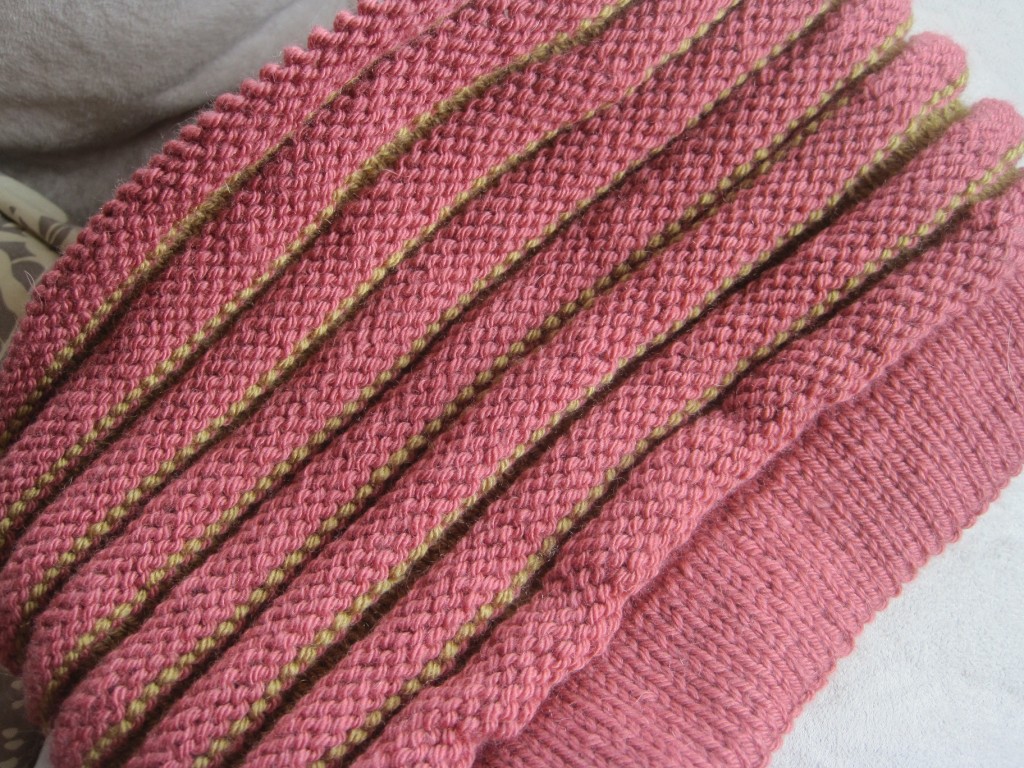 This is the inside of the hat, but you can see the mustard better.  It might sort of be reversible…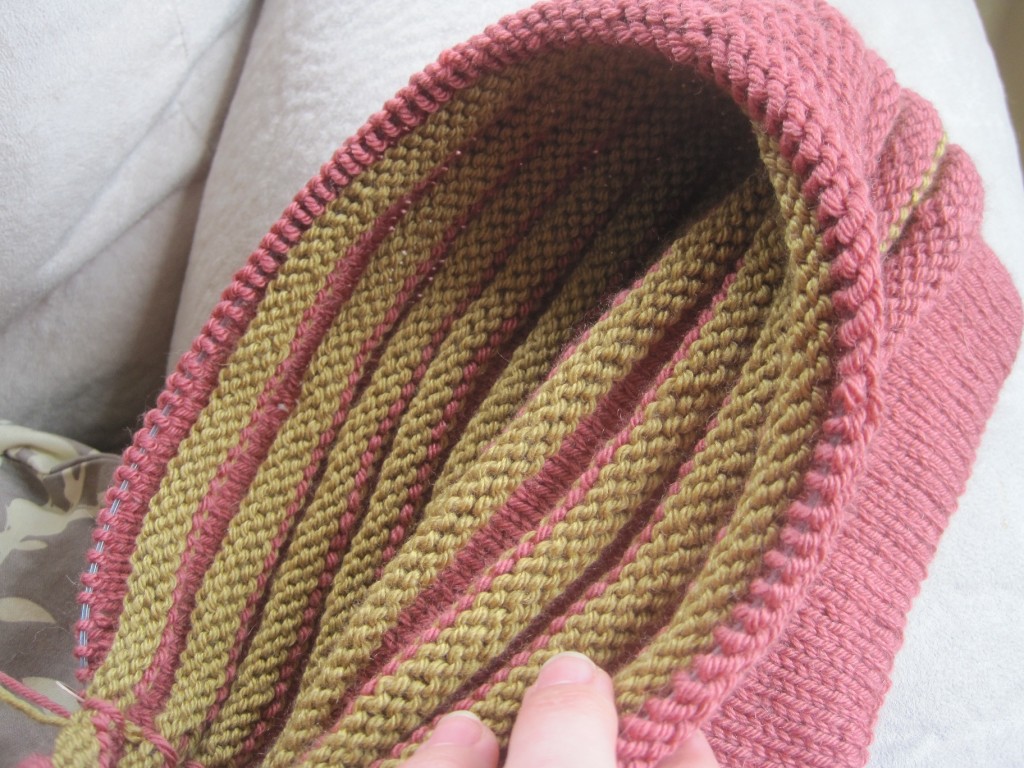 And here's another yarn project.  Birds of a Feather.  (Free pattern.)  I thought it might be fun to make these for the kids for Easter.  I debated doing this knitted version or the crochet one.  Went with crochet since I thought it would be faster.  This guy didn't take me too long at all.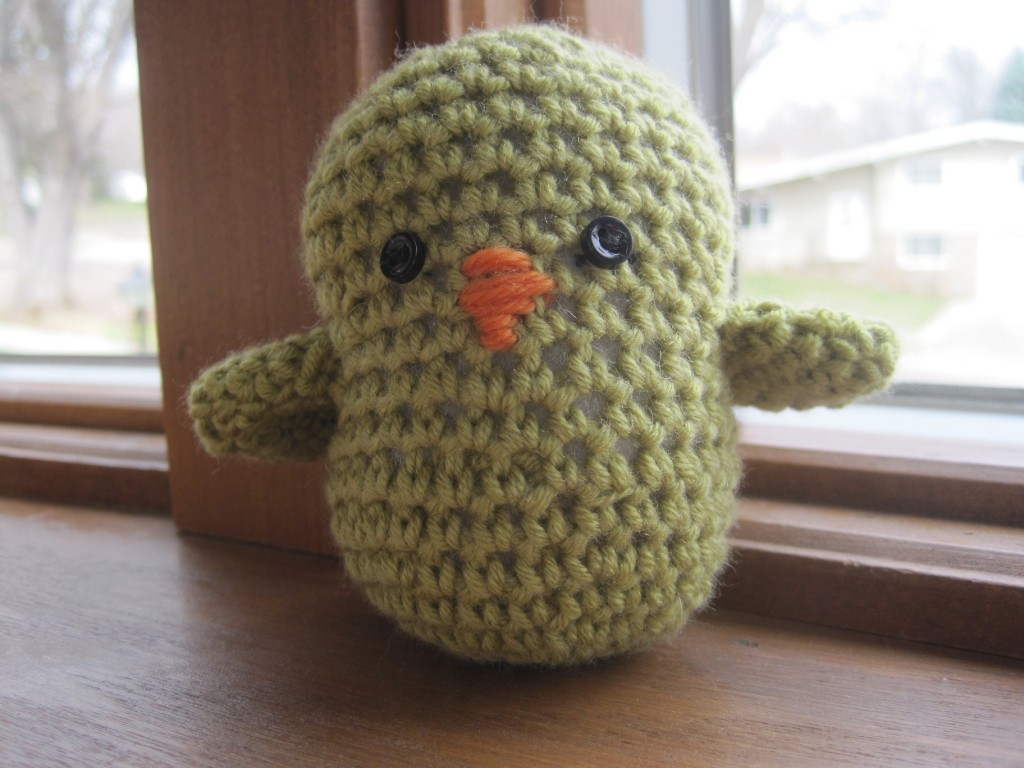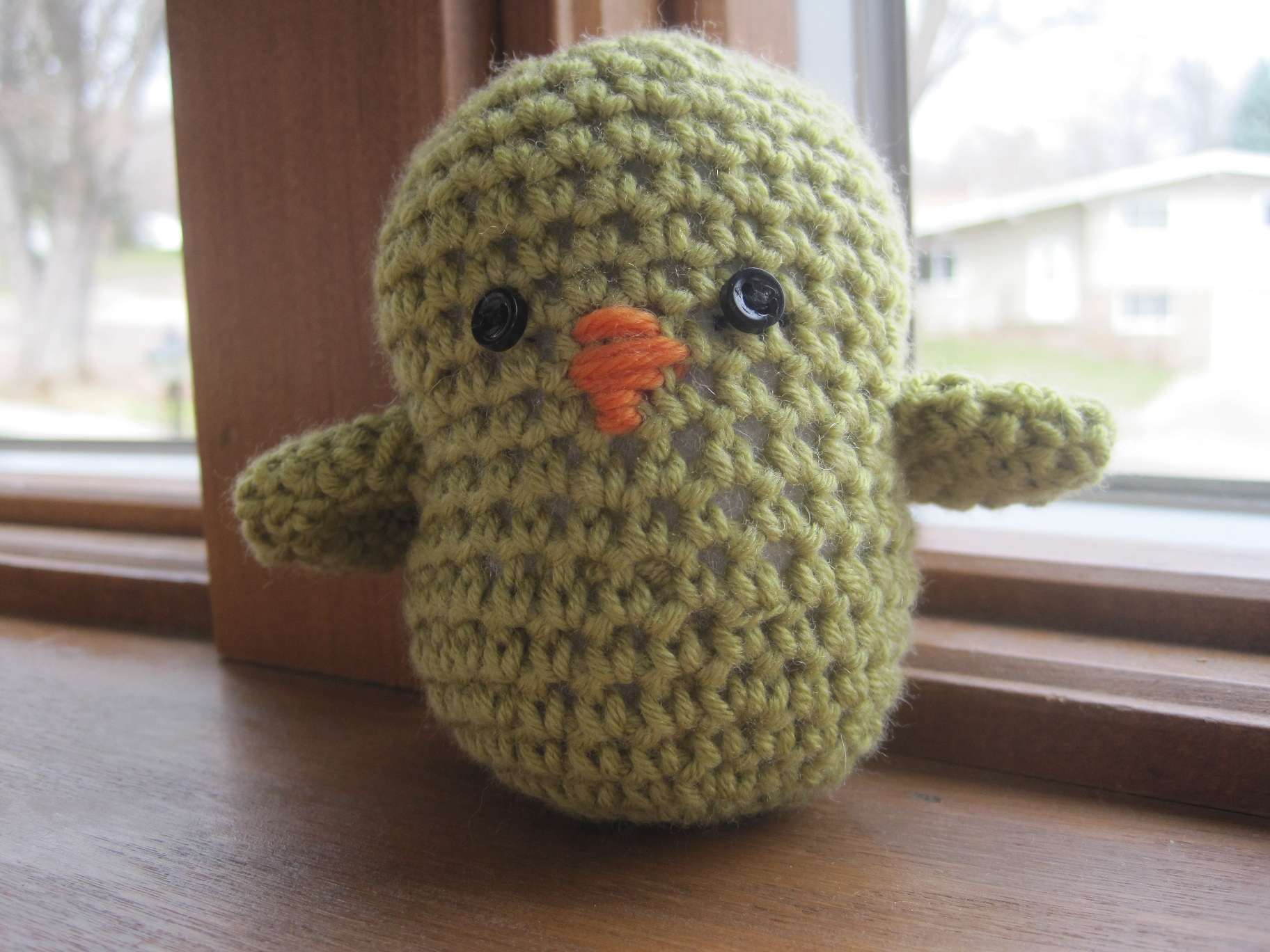 And his backside.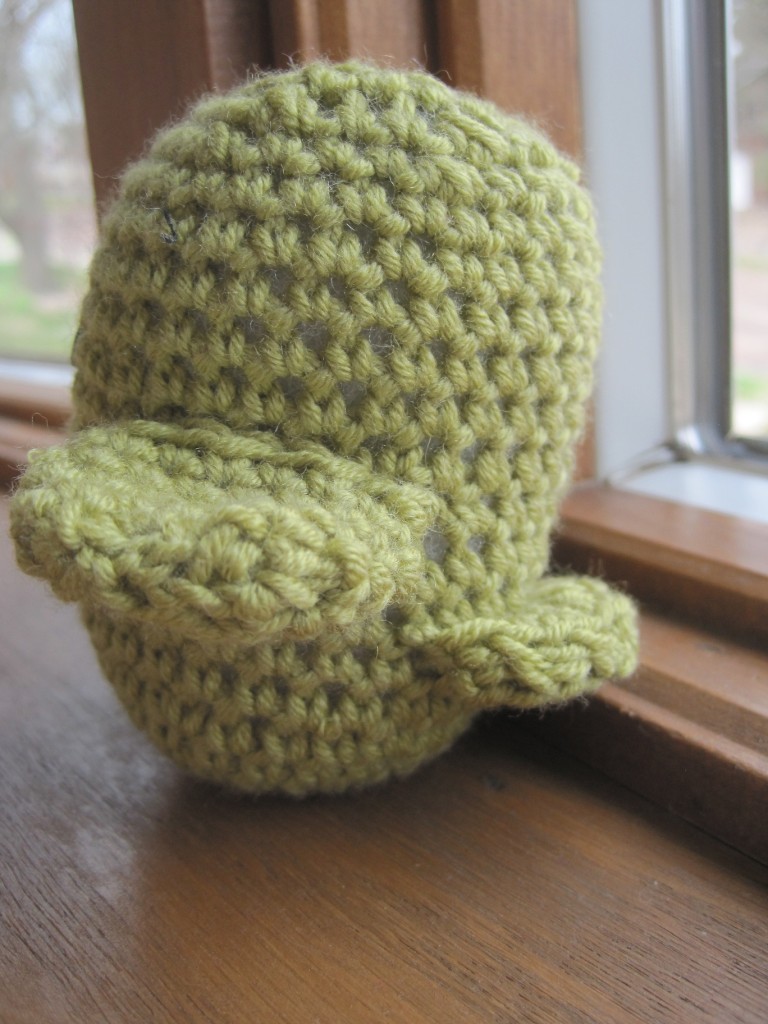 All single crochet stitch so no need to be an expert–google a video if you need to.  I'm going to make a red, blue, yellow and pink one before I'm done.  The hubby just rolls his eyes and tries to control his comments about the state of the kitchen.  He's a good man.