The knitting bug has bitten me again and once again there is just so much I want to do and not enough time!  This girl has too many interests!  I've got seedlings coming up, I planted lettuce/spinach, I've got a pile of books to read, sewing projects in my head, and now way too many knitting wants.  (And I wonder why the housework seems to be abandoned and pushed back another day.)
So here's what's on my knitting needles and being actively knit on.
This hat is called "Wurm" and is free on Ravelry.  It's a slouch hat that you can decide just how slouchy.  I don't think I really liked it the first time I saw it, but I haven't been able to get it out of my head.  So it's now on the needles.
I am doing mine stripy with the main color a dusty pink and the other color kind of a light mustard.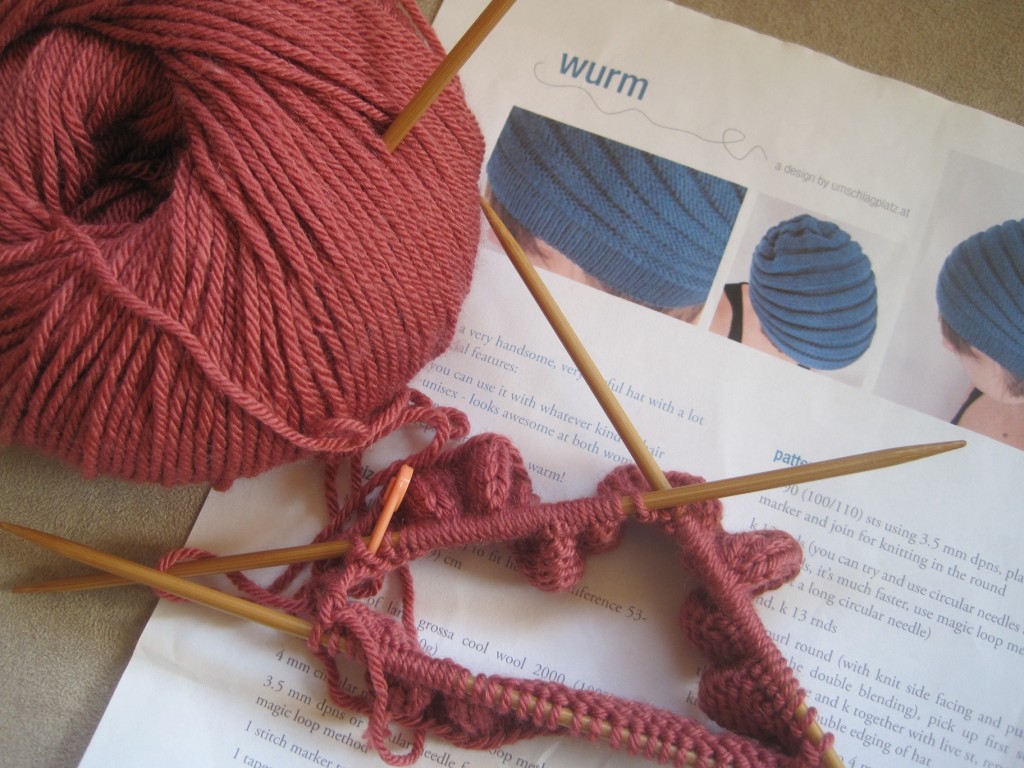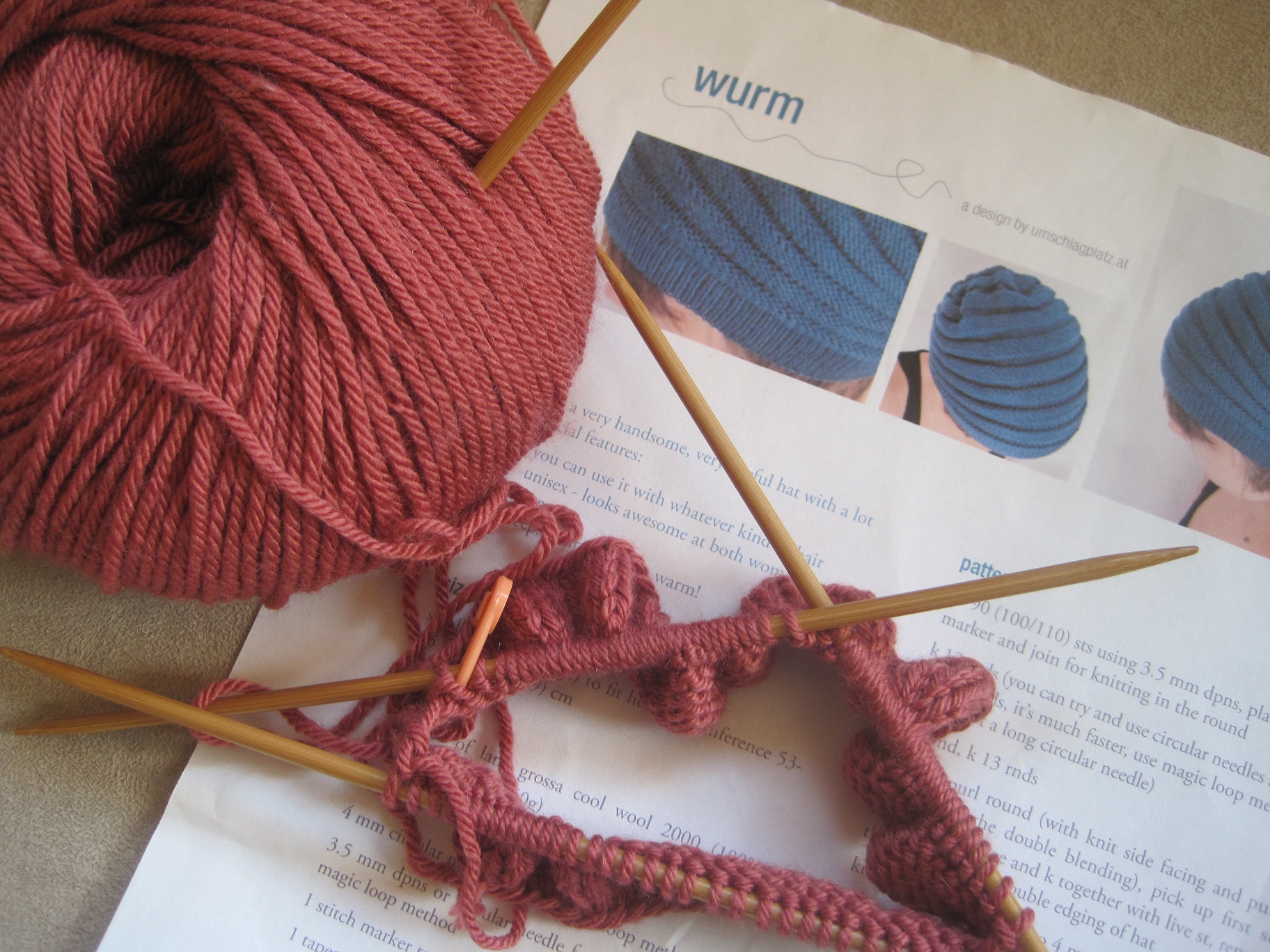 I'm doing a second Baby Sophisticate sweater.  Also free on Ravelry.  The original one, below, I made for Elias, and now Espen wears it all the time as well.  So fun to see handknits passed from baby to baby.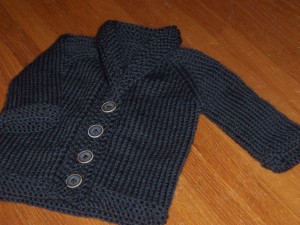 Here's the one I'm working on now.  Using Cascade 220 so it's machine washable for the mama.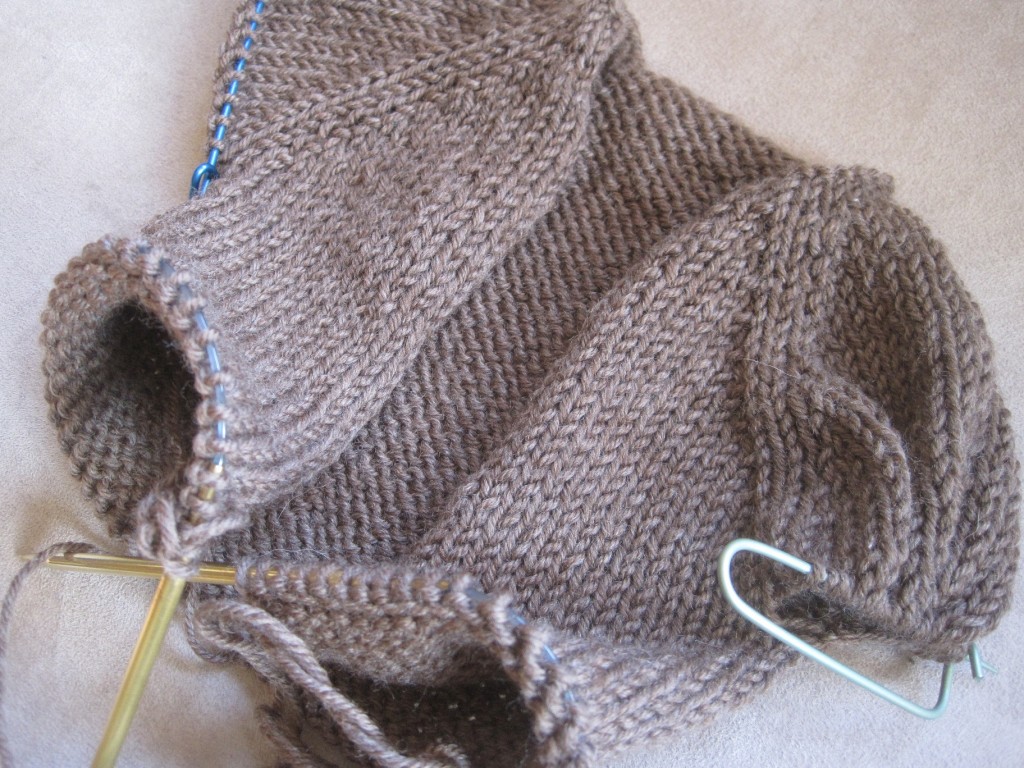 And my sock still gets a row worked on it every once in a while.  I'm trying to use my oldest stash sock yarn up and then I get to move on to new and more exciting stuff.   Another free pattern from The Knitmore Girls called "The Knitmore Vanilla Sock."  You can find the pattern on the right hand side of their website.  The Knitmore Girls.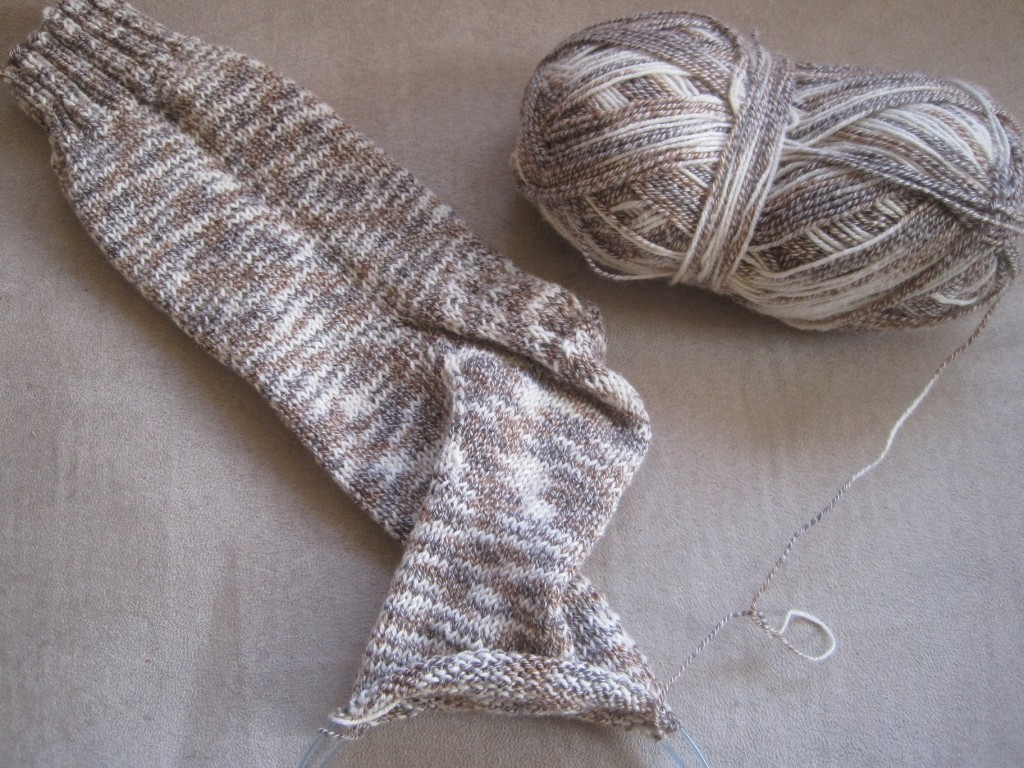 So, whenever I can grab a few minutes during the day, I am reaching for my knitting needles, not the toilet brush or the dish rag.  Ha!  In your face housework!