When we went up to Brainerd MN on a family vacation last week, I will admit that one of my top priorities was hitting a local quilt shop–Country Fabrics and Quilting.  The girls + Espen went on an afternoon outing to eat and shop.  My sister-in-law, Emily, has started quilting, but had never been to an actual quilt shop–I couldn't wait to have her see it!!  We had to be sensitive on time since we had non-quilters with us, but I could have totally spent hours there.  Here's what I snagged in the short time we were there.
A charm pack and some yardage by Aneela Hoey.  Little Apples is her latest with Moda.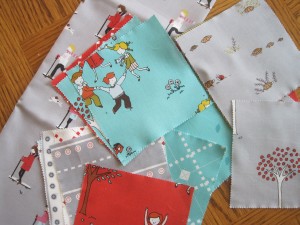 Charm packs (small squares of each print in the line of fabric) is a great way for me to go since I have trouble deciding quickly on what fabrics I want from a line.  I can take the charm pack home, decide what I'm going to make, and then if I need yardage of a certain fabric I can call the shop up and have them send it to me.
Another charm pack and some binding yardage from Sweetwater.   Hometown is a great line from Moda.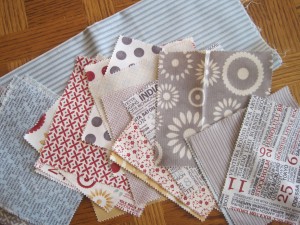 I also bought home dec weight fabric from Hometown to make another wet bag for Espen's room.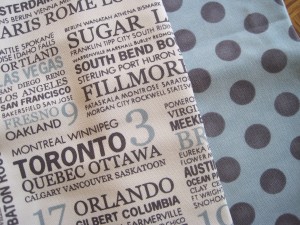 A wet bag is for all those stinky cloth diapers that are waiting to be washed.  It is lined with PUL so keeps the smell in.  It will hang on the side of Espen's changing table.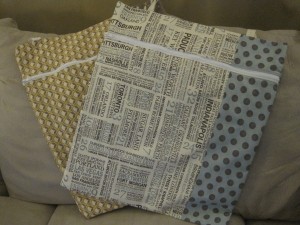 I also bought some yardage of solid grays.  Did I mention that I am really into gray?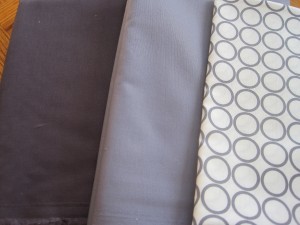 Some more gray things I liked.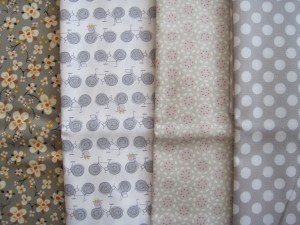 That bike is darling!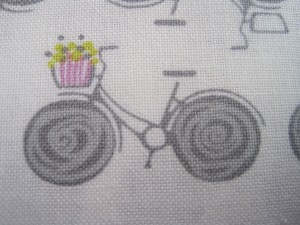 These adorable Japanese prints.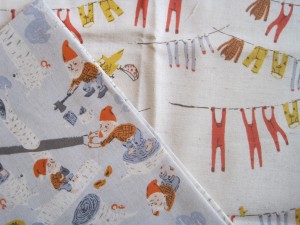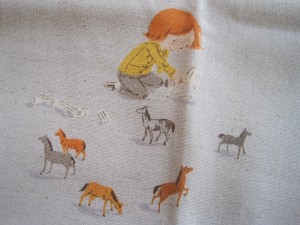 A cloth diaper pattern,  by Favorite Things, because a new cloth diaper is a treat around here.  And a Terry Atkinson pattern because she does such great patterns, I learn so much from her, and who can't resist pockets/zippers/organizers.
Good thing I sell quilting patterns so my spending doesn't make that much of a dent!  You can find my patterns and sooooooo  many other wonderful patterns at Country Fabrics and Quilting in Brainerd MN.  I can't recommend the shop enough–make a trip!!