At Christmas time, my brother got a new metal ladder and was so grateful that he could finally get rid of his old wooden one.  Wooden one!  I had just made a pin on Pinterest about a wooden ladder shelf–perfect!  Our car was so full that we could not bring the ladder home with us, but my parents dragged it along with them this last weekend when they came to town.  I can't tell you how excited I was!!!  I wasn't sure how my dad felt about having to mount a ladder on our wall, but he was a great sport.  I know how Tony felt.  Good thing he already put a ring on my finger…he's stuck with me for life!   (I pick on Tony, but he really does put up with me and my ideas very well.  Plus, he really likes the end result on this one!)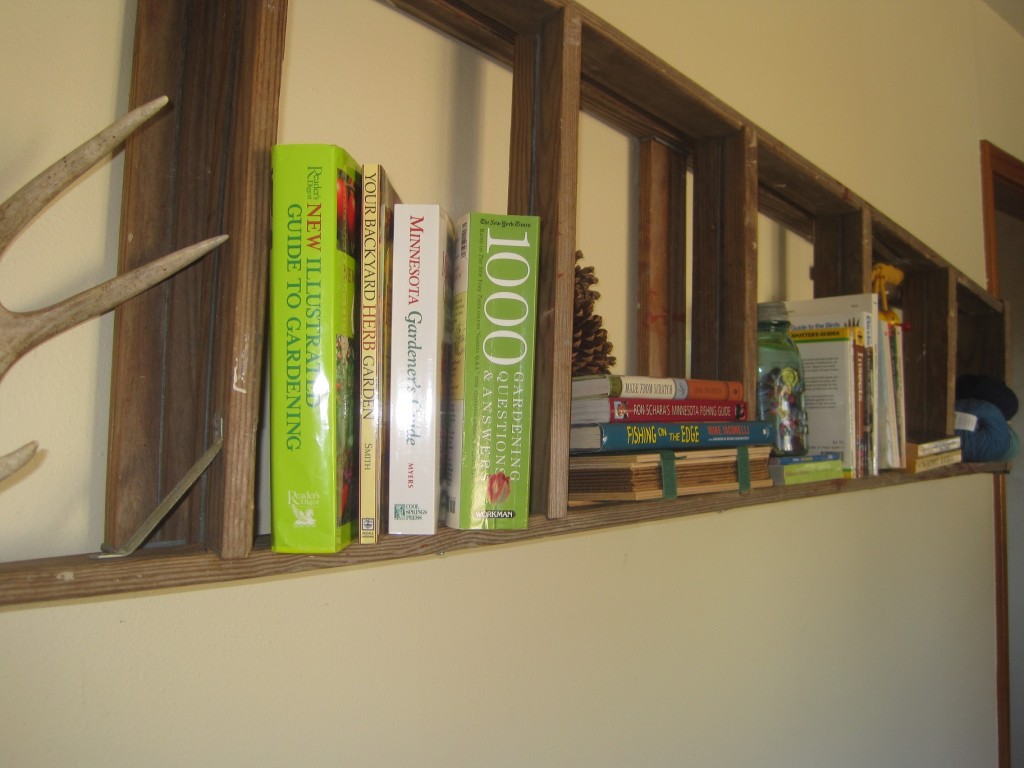 Dad went to the hardware store and picked up a few "L" brackets and got to work.  (My hardware terminology might not be right on "L" brackets, but I think you know what I mean.)  It turned out fabulous!  Dad and Tony talked me into mounting both sides of the ladder to add a little more depth for the books and to keep the little paint shelf intact.  I was skeptical, but glad we did.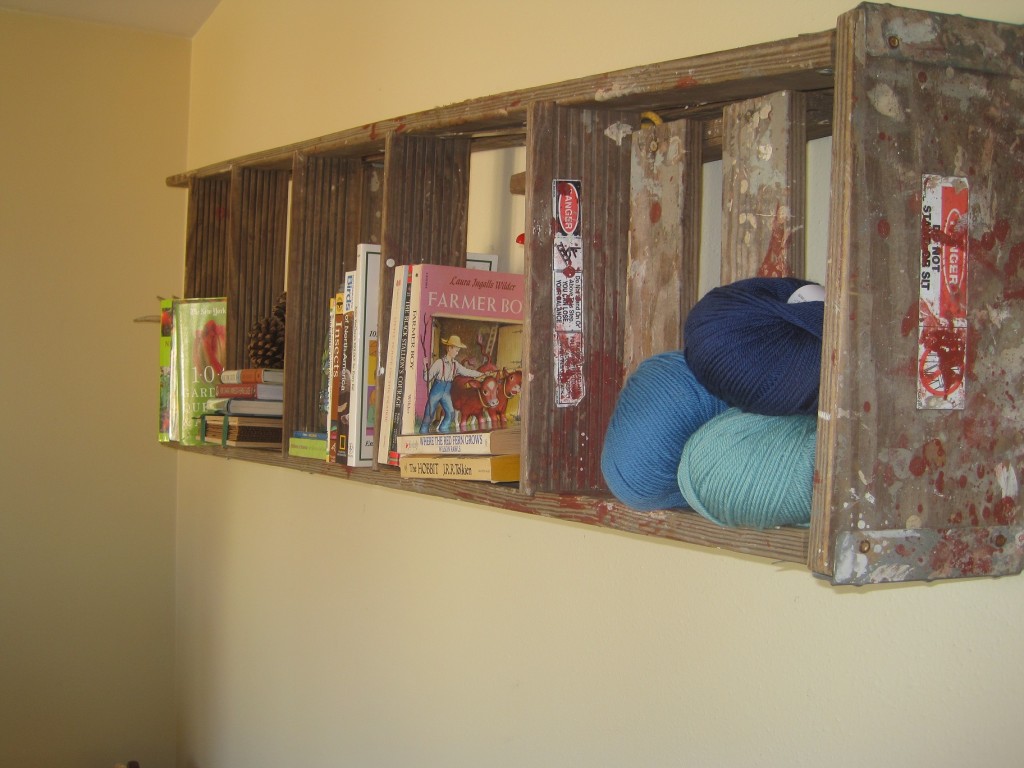 It really was a pretty easy project, or at least dad made it look easy.  He made sure to drill into the studs and then secured it with screws between the "L" brackets and the ladder itself.  We had to hang it a smidge on the high side just to make sure little hands couldn't reach it as easily.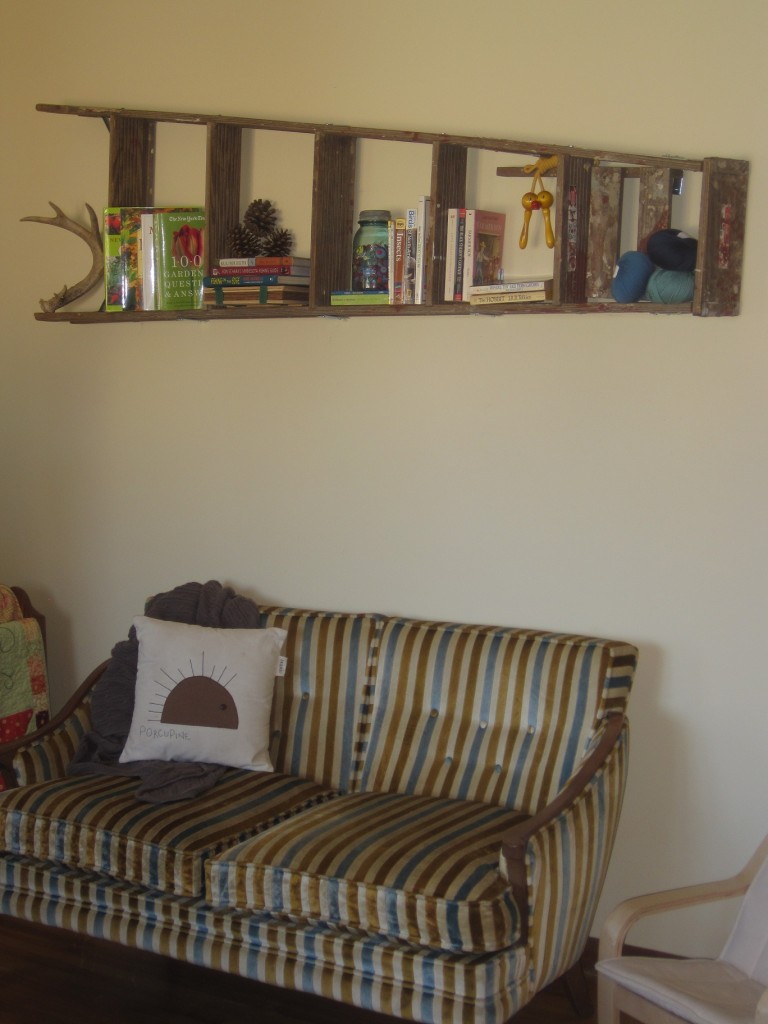 It will be a fun piece to work with.  I will change it up with the seasons and whenever I get tired of seeing the same things.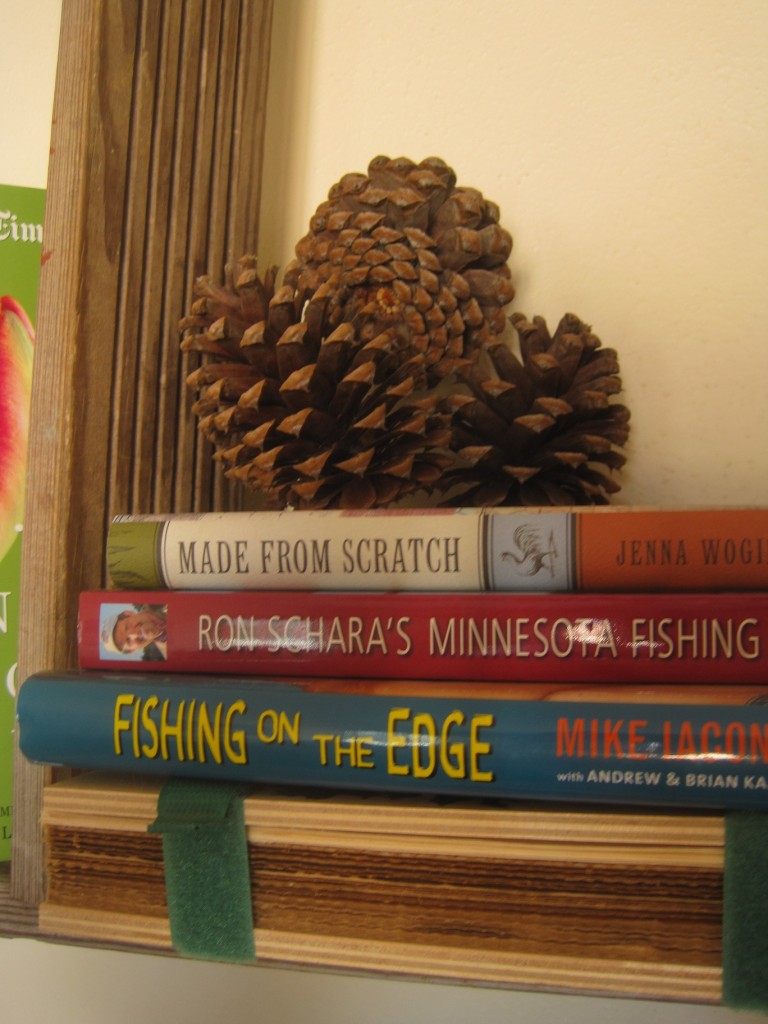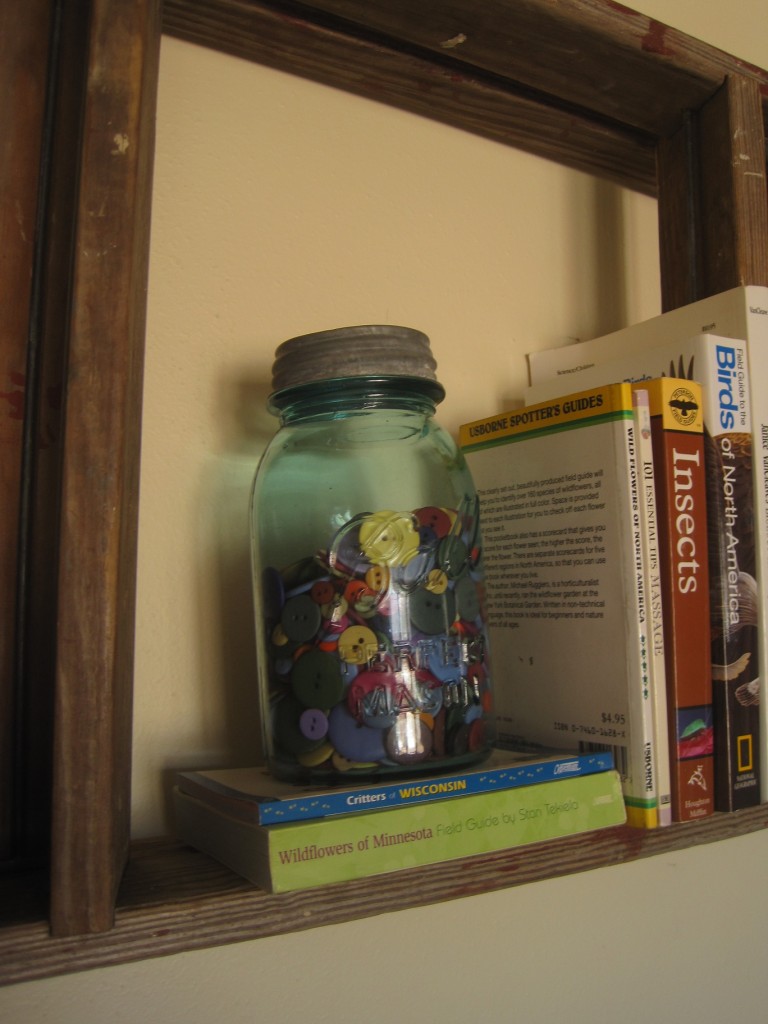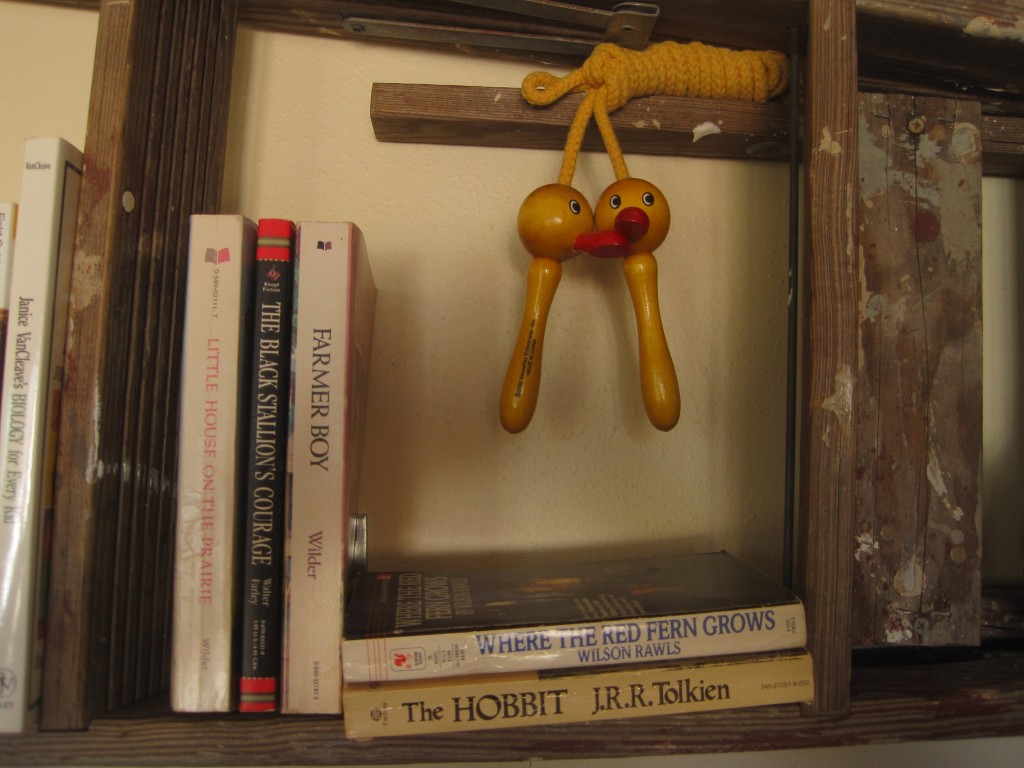 If you're not on Pinterest, it really is a wonderful place!  Come follow me over there!