At times I make lists of all the projects I am working on and try to finish as many as possible. Quilts, hand work, knitting, etc. As of a couple minutes ago I only had 3 knits on the list. Not bad for me! Here's what I've been working on lately.
Baby Shrug by Debbie Bliss. So adorable and something I think will work for a girl or boy. I think…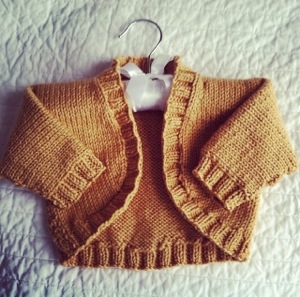 One sock done of vanilla socks in a color way inspired by the St. Croix river valley. My home.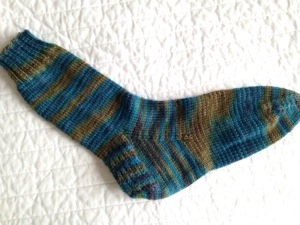 One sock done of another pair of vanilla socks. A new yarn to me that the shop ladies raved about. (I hope this working on two pairs of socks at once doesn't backfire on me! The plan is that it will give me variety to keep me going… Or I might just end up with matchless socks!)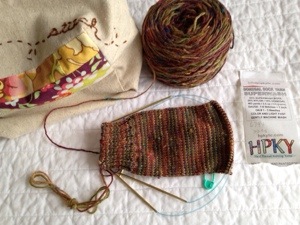 And I just cast on (so now 4 things on the knit list) a baby hat. I'm going to adapt this pattern by Susan B Anderson a bit. Thinking large ribbed section, followed by strips with the blue and gray, and then a giant blue Pom Pom on top.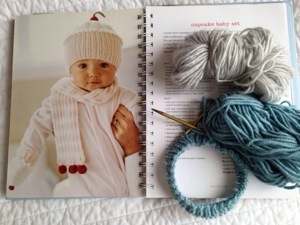 Knitting makes chilly days inside so much more enjoyable!