Earth Day is coming up on Sunday April 22nd and this year I have been thinking about it a lot.  What should I do to honor the earth?  What can I do to make  a little difference in my space of the world?  As I watched the water pouring out of the downspout today, I really wished I had a rain barrel hooked up to it.  I think it would be so cool to use this kind of recycled water all summer for the garden and lawn.  hmmmm, yes, someday I will have rain barrels.  Perhaps something like this…
I do however have a new compost tumbler!  My parents got it for me for my birthday in February and we are totally using it.  Now that it's getting warm, things should get toasty in there and then it will go straight to the garden.  I keep my little bucket on the counter and then run it out to the tumbler whenever its full.  Looks like I need to make a trip!  (Speaking of compost.  Our landfill here in Sioux Falls, SD offers FREE compost!  Tony loaded our CRV with it last spring and we had an amazing garden.  Nothing organic or anything, but FREE.  I'm not arguing.  You should check with your city to see if they offer this.)  So composting for us–done.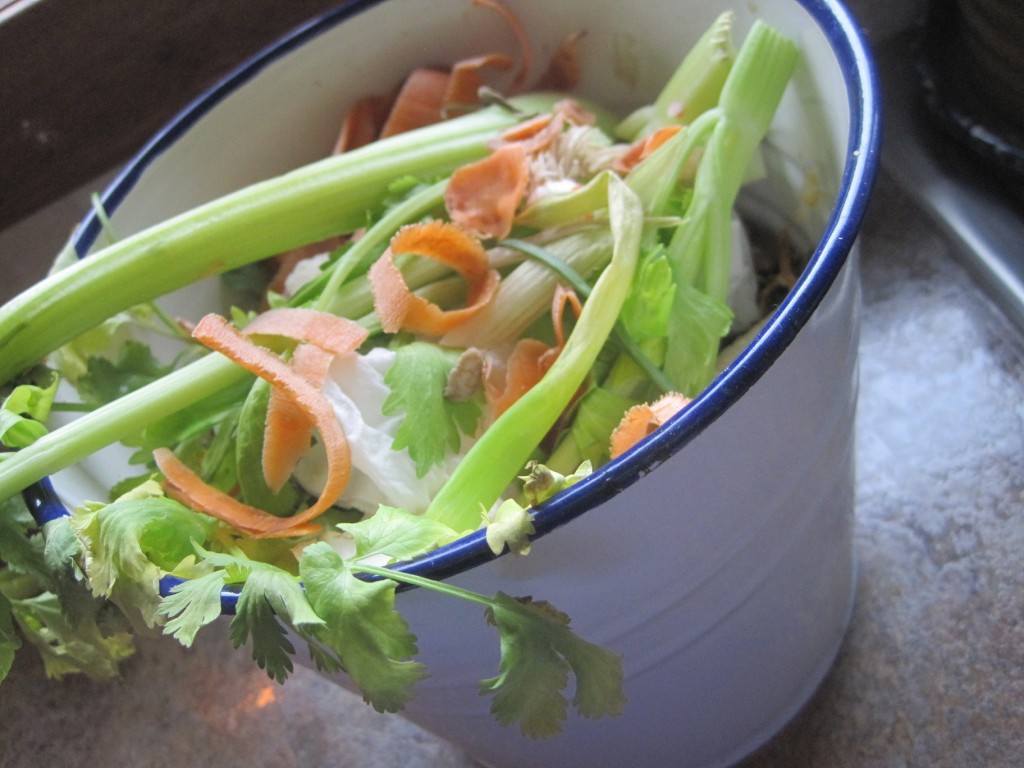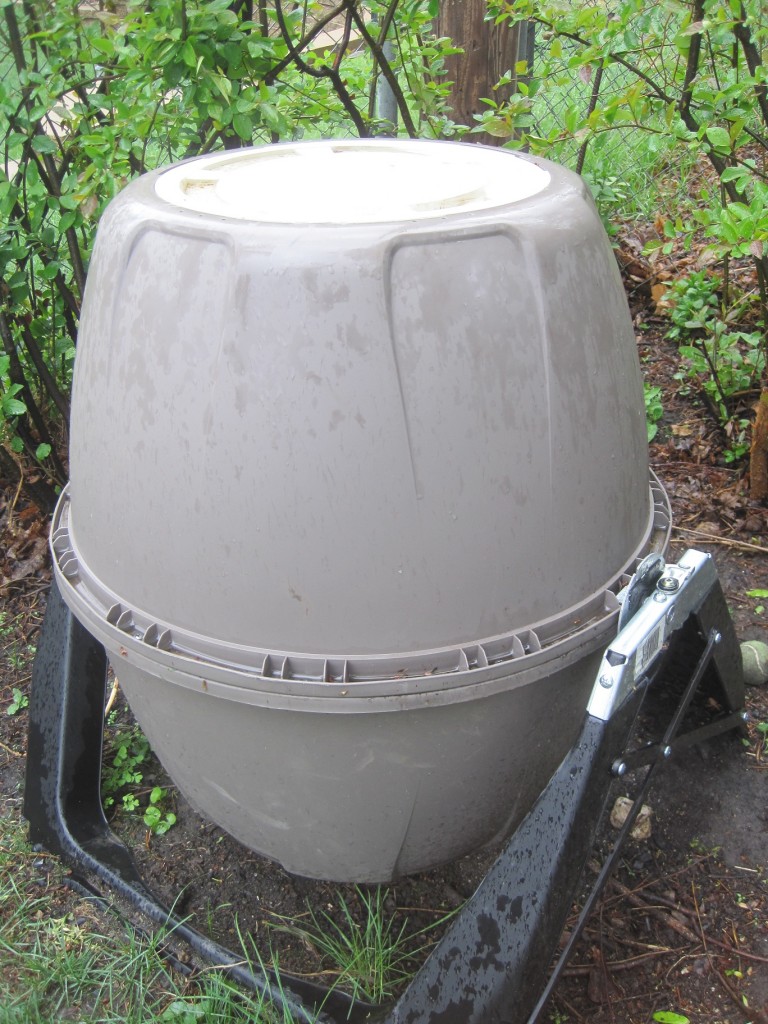 I have decided to be better about turning off lights around the house.   I feel like we are pretty good about this already, but there is always room for improvement.  Lights are a little idea, but here is the big idea.  I have a theory that for one month I can spend equal to or less on our grocery bill by shopping at the whole food stores vs. our big local grocery chain.  Tony has agreed to let me try it for one month, and if I go over my limit, the deal is off.  My theory is that we will eat better and greener, but probably less.  You know, I won't be able to afford the extra more processed foods like Chex Mix and boxed cereals, but won't skimp on the fresh produce.  This morning I ran to the Co-op and spent $25.68.  Bought a couple dozen local eggs, peppercorns, couple varieties of salt, cumin, coconut milk, and popcorn kernels.  So the experiment has begun!  I'm excited!   My two local stores are The CO-OP Natural Foods and Pomegranate Market.
Here are some other celebrating earth ideas:
*Ride your bike more!  Check out this girls experiment!  I am soooo jealous.
*Run a race that raises money for a good earth friendly cause.  (All Sport Central is a good place to start looking.)
*Plan a family garden so you can eat fresh.
*Hang a bird house or bird feeder.  A good activity for the kids!
*Walk the neighborhood and pick up trash.
*Switch to natural cleaners or get rid of them totally.  I've been using all Norwex for at least 6 months now.  I'm a fan!
*Use the clothesline.
*Cloth diapers!  My new favorite are bumGenius from Cotton Babies.  FREE shipping!
*Eat at home more.
***I would love to hear more ideas, so please share in the comments!!***
Oh, I can totally attribute the college I went to for helping me be environmentally conscious.  Tony and I went to Northland College up in beautiful Ashland WI.  I also went to Bethel University in St. Paul MN.  Two VERY different schools, but both wonderful!