I am first a knitter.  I have always wanted to crochet.  For some reason crochet just didn't click with my brain for the longest time.  And then I got it!  I can't tell you what it was…the time was just right.  Or, 3x the charm…  All that to say, don't give up on crochet! It is pretty inexpensive to start, crochet hook+ yarn, and it is a great hobby to take on the go.  Plus, if you learn basic crochet, you can make adorable buckets like this one!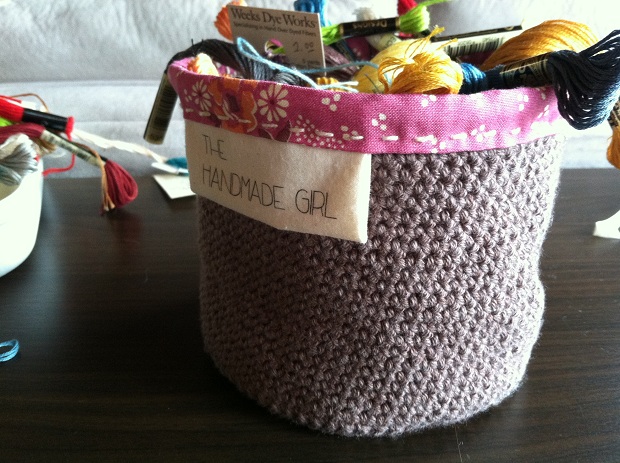 I love this project for so many reasons!  Once you know the "formula" for making one of these, you have complete control on the size of it–width and height.  You can also do some really cute things with the binding top and label.  I can see using these in any room of my house.  Or fill it full of sweet goodness and gift it to a friend!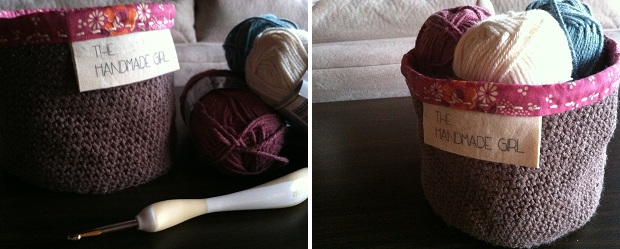 If crochet is new to you or you are a bit rusty, one of my biggest pieces of advice is to use online resources.  I can't tell you how many times I have watched online videos!   Get busy googling if you get stuck!  One step at a time.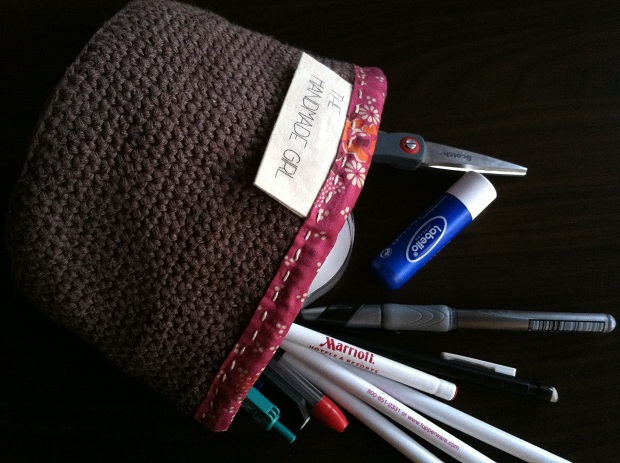 Click here for your easy Crochet Bucket PDF.  There are soooo many things you could do with the pattern–check them out and then tell me what you do!
Check out the pattern to learn how to make easy fabric labels too!