Cholesterol and I have a history. Drat that! I hang my head in shame, but I mostly blame my family. No actually, I do take some responsibility for it. I love my caramel apples just as much as anyone else. So I take fish oil to help with my elevated levels. Only problem is, I get on the wagon and then fall off a few days later.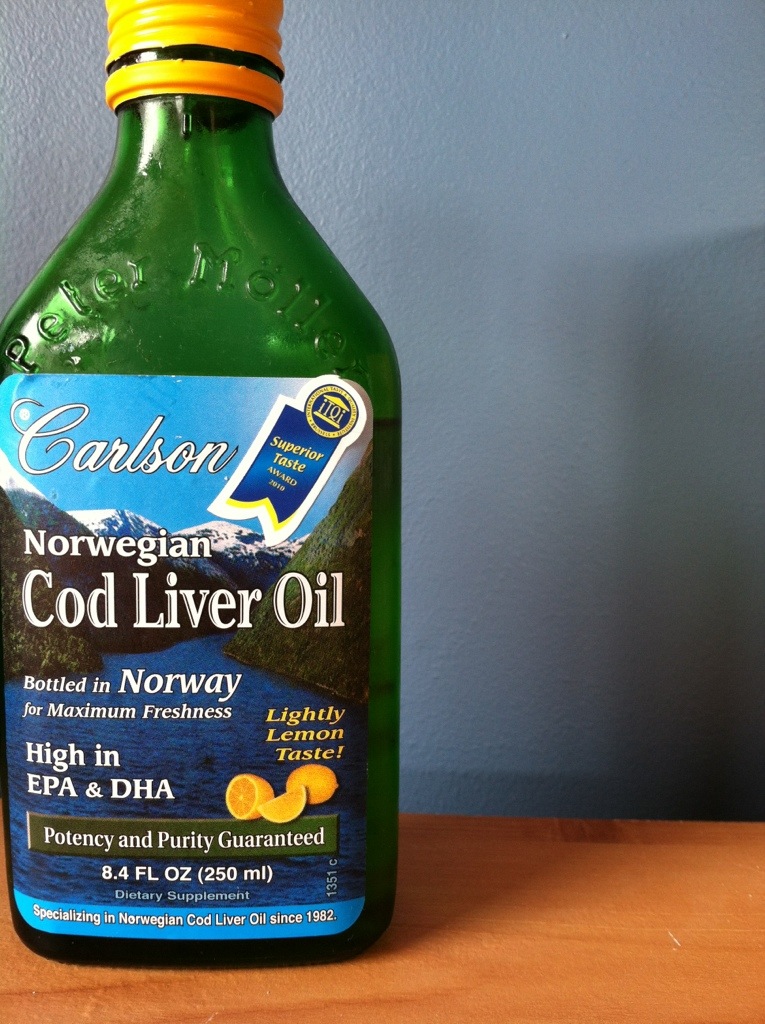 I need all the help I can get to make taking my oil as easy as possible. Enter this wonderful teaspoon! A little bakers twine and it is always ready for me in the fridge.  I take my spoonful, wash it off, and hang it back on the bottle.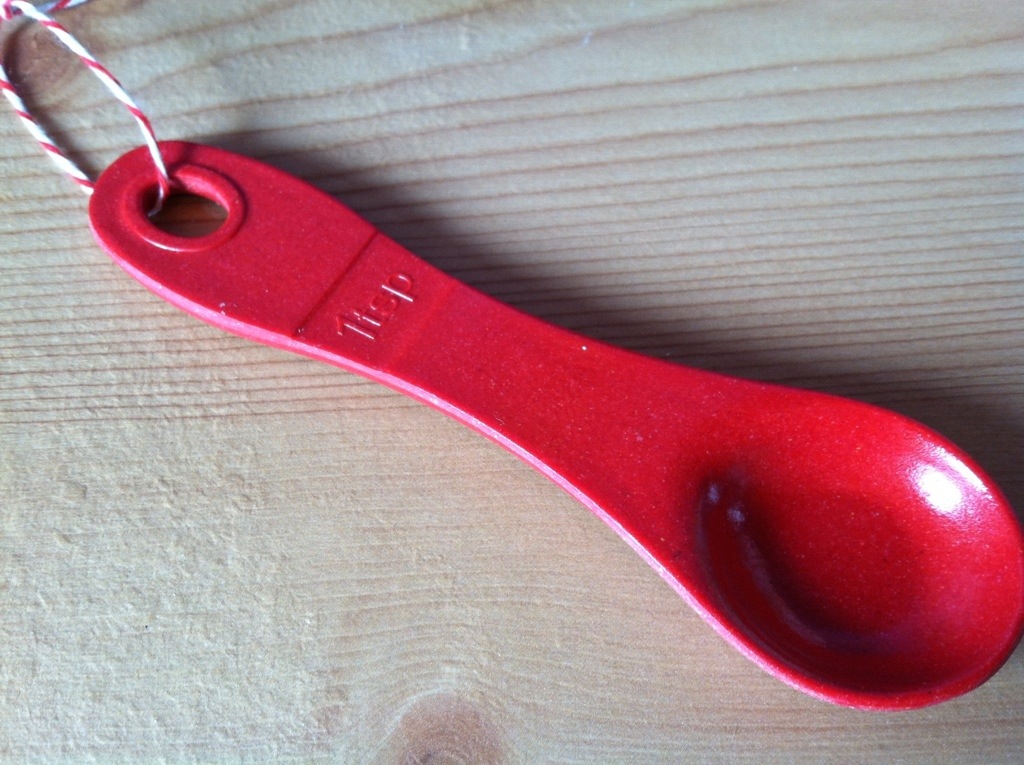 Such a simple thing, but it has made a big difference. Life simplifying is a good thing for me.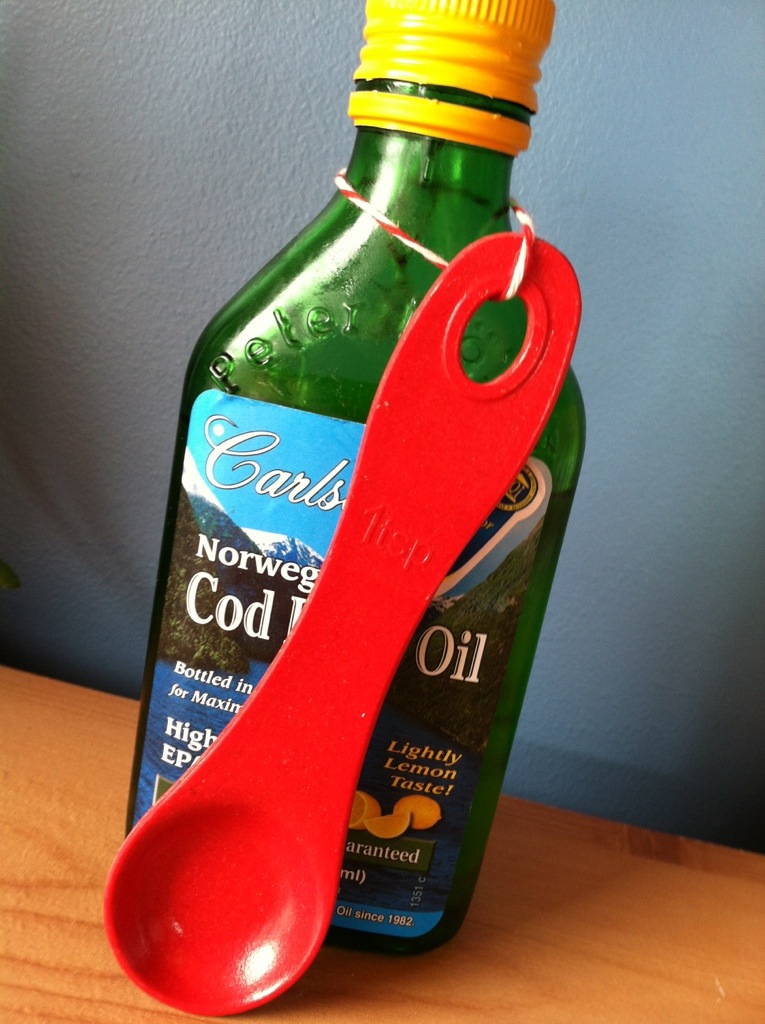 {I really do like this brand of cod liver oil. The lemon flavor makes taking it not so bad!  And it's made by fellow Norwegians!}