The boys, ages 3 and 4, LOVE a picnic. I am asked often and with pleading eyes for picnics. So when I heard the blueberries were in at a local farm I thought it would make a fun outing for them. We snagged dad for the lunch hour and headed over.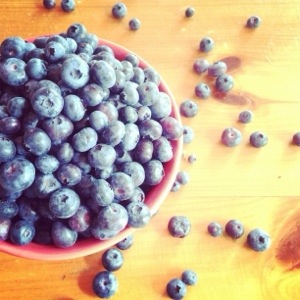 A local gem that we found last year is Blue Ridge Growers in River Falls WI. It is only about 10 minutes from us and until our blueberry bushes start producing a solid load, we will head there each summer. It is a quiet rural escape with a lovely old building, self-serve payment area, and a picnic table. Perfect!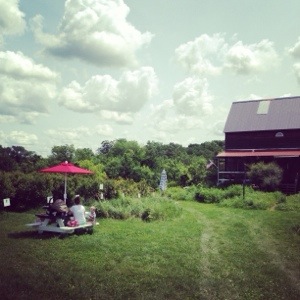 I used the picnic as an excuse to use some of my newly sewn up cloth napkins as plates. The table looked so cheery!  Kind of nerdy of me, but gotta take notice of the pretty things when so much of the day is wiping snot, sticky faces, bums…etc.


You can see the cute building in the background. Around the holidays, the owner has a boutique. I must get there!!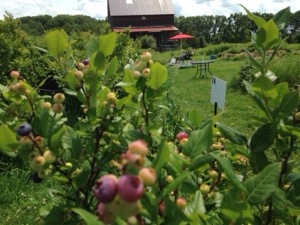 The boys are pretty good at picking…good practice from our annual trip up to Bayfield, WI. They are also mindful of putting most of the berries in the buckets and not in their mouths until after we pay. Which makes mama happy.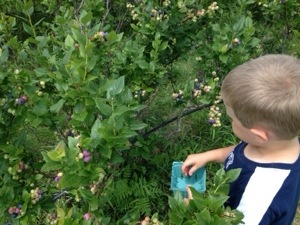 We picked just over 2 lbs and it was the perfect amount for eating and a few baked goods.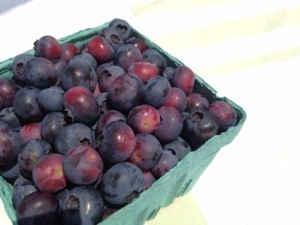 One of my favorite things since moving home, is finding small local places. So fun to see the amazing things people are doing!