Did I mention in my last post that I LOVE fall??!! Well I do. One of the things I love to make during this season is applesauce. With a young family it is a necessity for the pantry. It's easy to make, the kids think it's awesome, and it's a healthy option. Last year I only made it 6 months with my pantry stash, so this year I am upping the quantities by a lot. Apples have been on my radar for the past month, so I was super excited when I heard we were making a family trip to a orchard I hadn't been to before.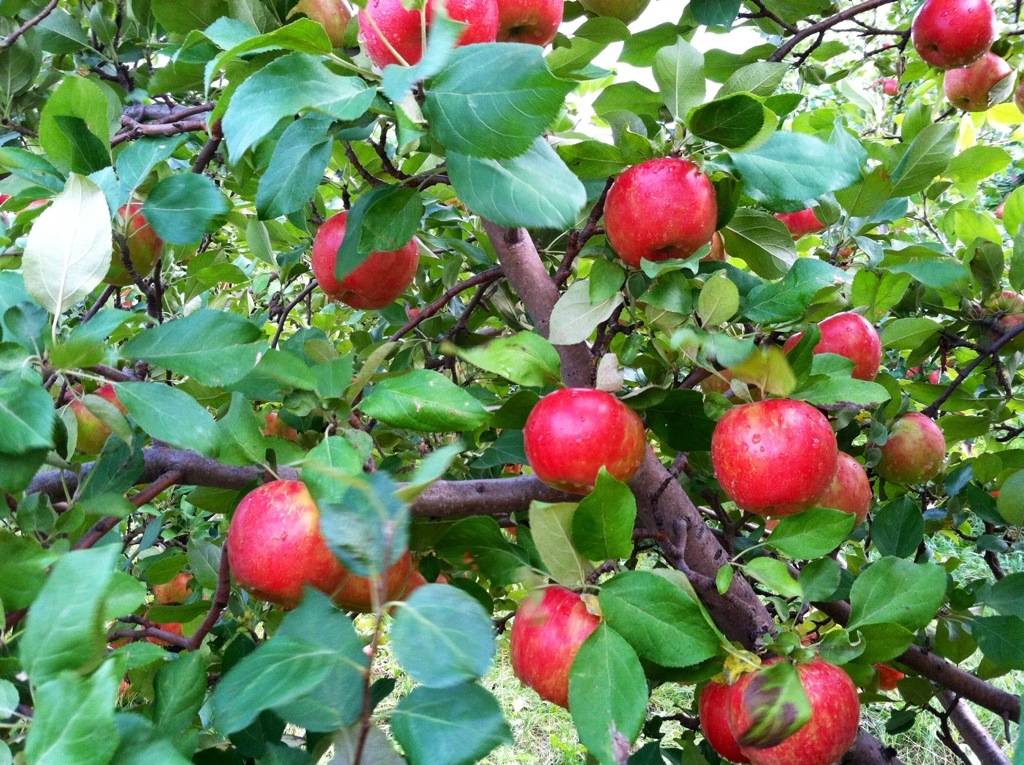 Let me tell you…we hit the MOTHERLOAD! Maple Leaf Orchard in Spring Valley WI. A MUST stop for anyone in the St.Croix river valley!! It was stunning! .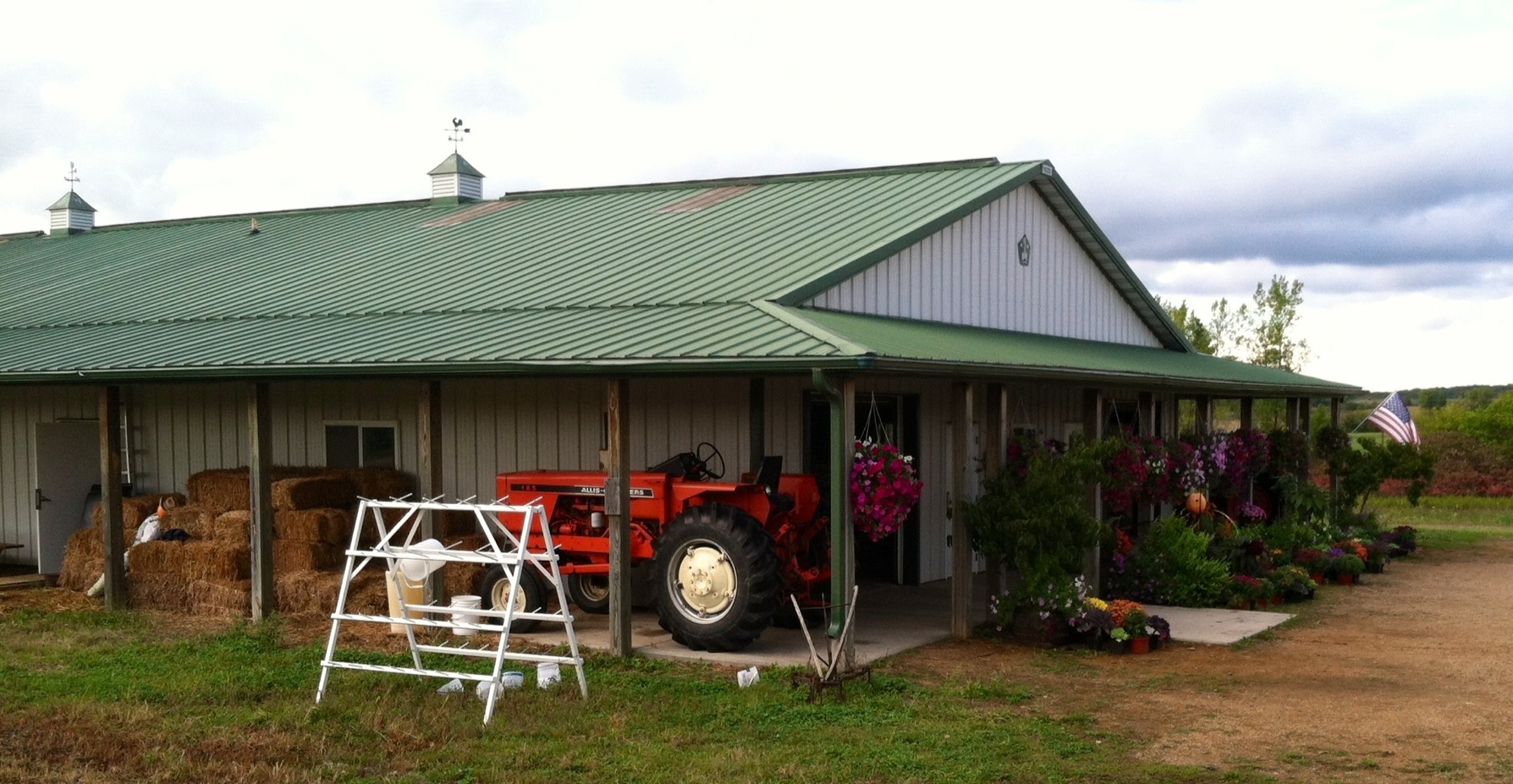 5000 fruit trees! Apples, cherries, pears…maybe others, but that's what I know of. I cannot imagine this place when it is in full bloom in the spring. We went to the orchard to look at their cherry trees and hopefully pick up a few pointers for our own trees. We were not disappointed. They were so helpful and gave us a tour and showed us different processes/equipment. You could tell there was a passion for what they produce. (We love hitting local spots during the week to avoid some of the weekend craziness…a good idea for those that like a quieter experience!)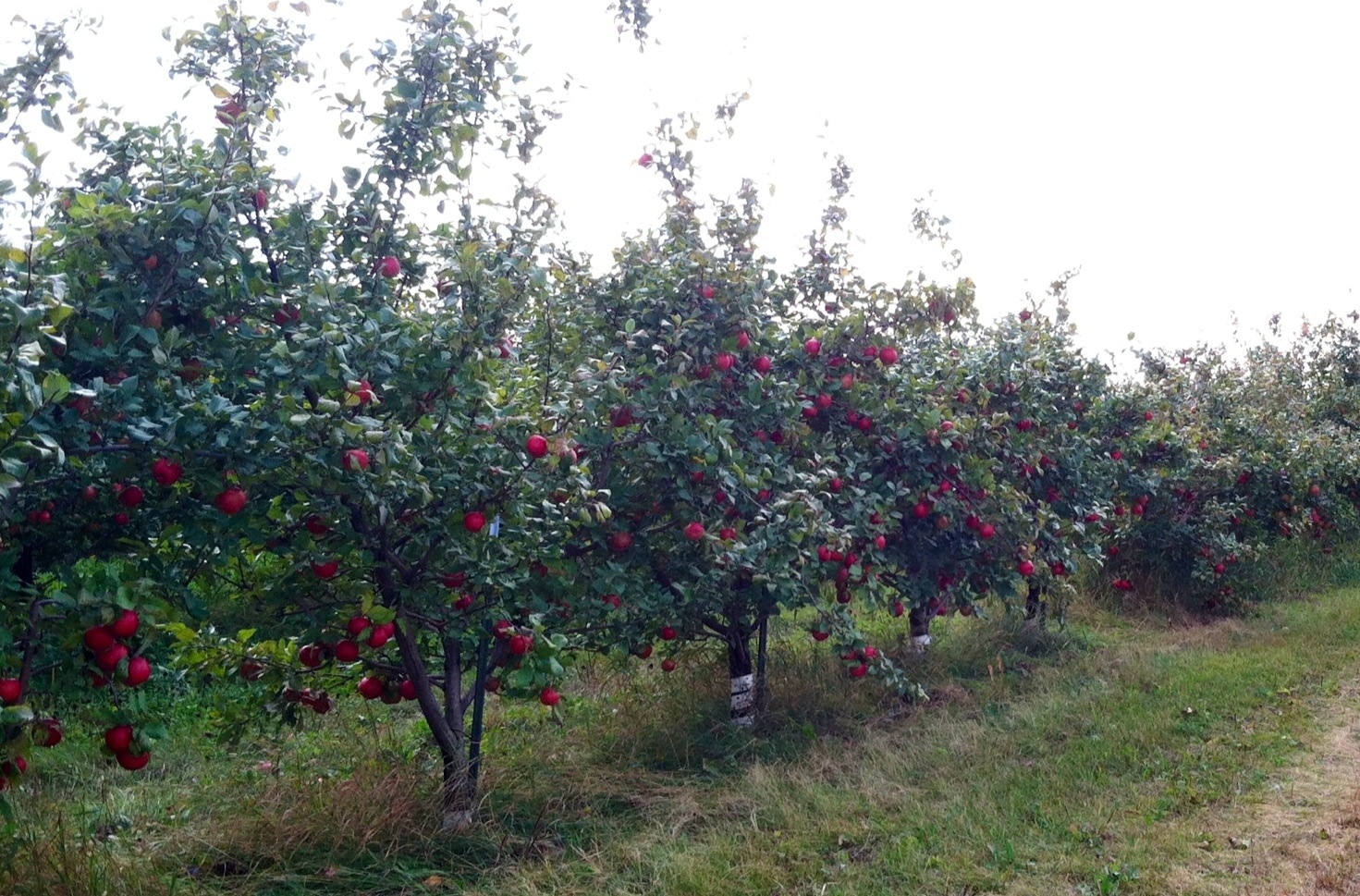 Typically I like to find orchards that will let us pick apples off the ground (windfall apples) so that everyone in the family can help collect, to save our pocket book, and to help tend the orchards. Many orchards will not let you do this anymore because of the threat of e.coli. This orchard fell into that group. The woman did tell me though that I could wash my apples in a little bleach water if I found an orchard that allowed it. I'm not a huge fan of bleach, so I think I would try vinegar water if I get any windfalls from somewhere else. The awesome thing that Maple Leaf does though is sell seconds…aka, slightly bruised or blemished apples. Many varieties for 75 cents a pound!!! So I picked up a bushel! (a bushel is about 40 pounds.) I might have to go back for more! They are gorgeous apples!! Even as seconds.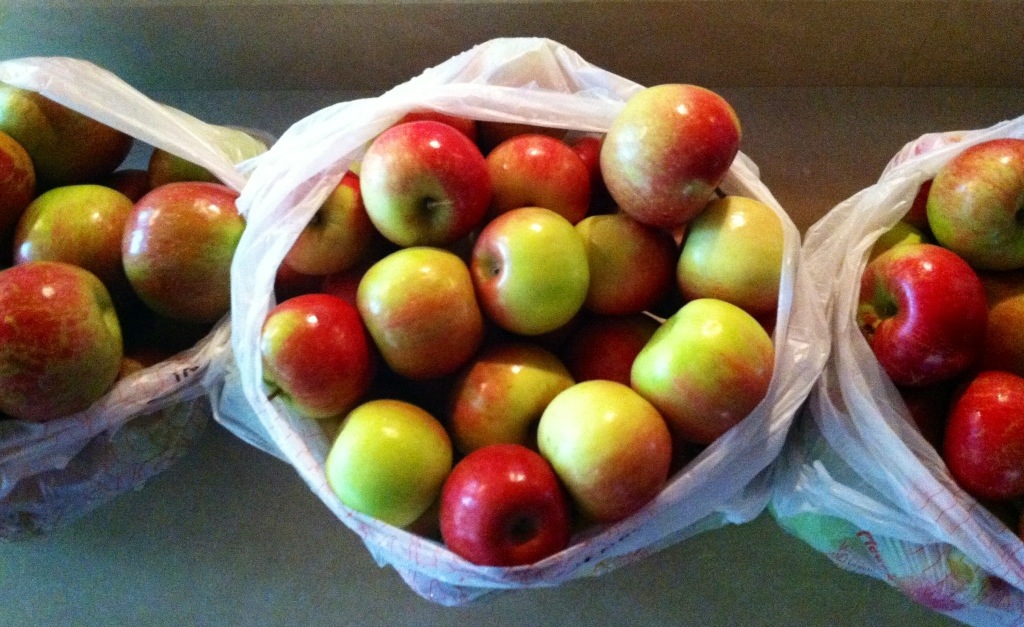 I think one of the reasons I didn't get enough applesauce last year is because I got wore out from all the peeling. I have a peeler/slicer/corer, but it doesn't work great on windfall apples due to the bruises/blemishes/size differences. This year I read in this beautiful book, "An Amish Garden" about a Victorio Strainer. I might have bought one. I can leave the skins on! That will really crank up my production. Plus I get added nutrients from cooking the skins. I'm rather excited about it and watching the mail anxiously!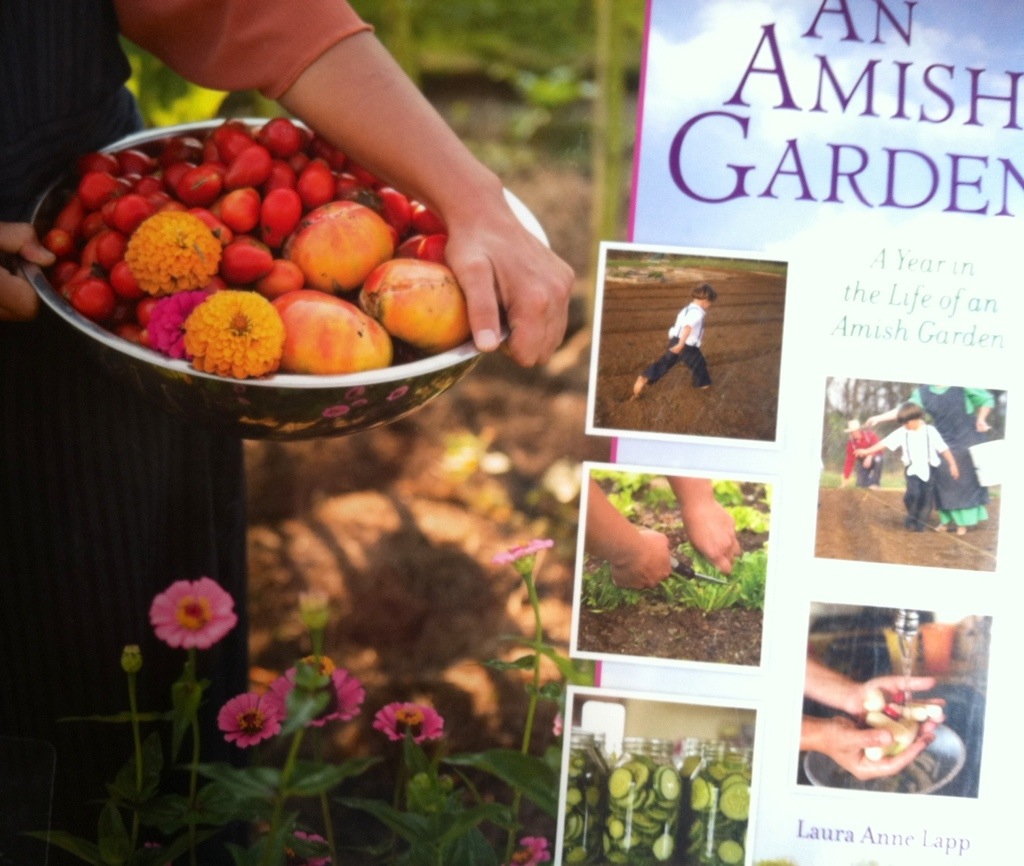 Can't wait to show you oodles of canned applesauce soon!!