This weekend my father-in-law came to visit us and we put him to work doing some home improvement projects.  What a good guy!  Tony "forced" me to my sewing room so that I would not be in the direct fumes of the paint.  What a terrible time I had…mandatory quilting and not being allowed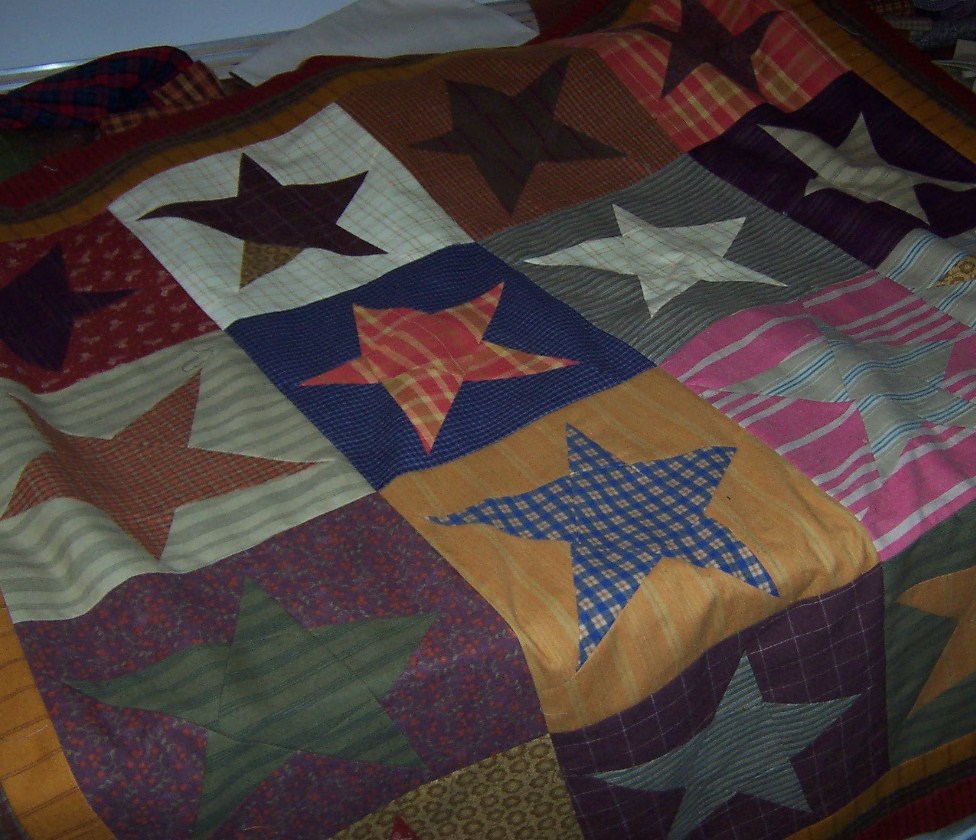 to paint…such a drag!!
I worked on a quilt I probably started about 5 years ago.  With the cooler weather, I have been thinking that we need a good cozy flannel quilt, so I'm using up my woven/flannel stash and getting this one done.  Just kind of a make it up as you go pattern.  (I know there will be some log cabin blocks in it somewhere!)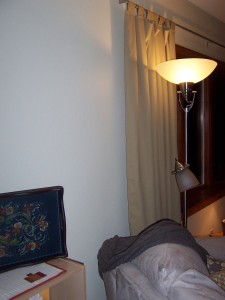 I also made some new curtains for our freshly painted living room.  The 50's era vertical blinds just had to go.  New curtains=simple, functional and inexpensive.
This afternoon, Tony took me out for a little pheasant hunting.  It was good exercise for this pregnant girl.  It was fun to see Dakota in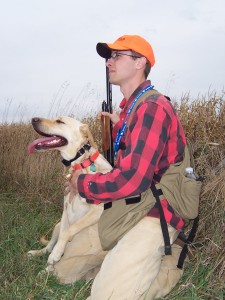 action.  She got up some birds for us, but none made it home to the skillet.