Tonight I finished a baby hat that I made for a friend's baby girl.  It is the darling "Bunny Tail" hat from Susan B. Anderson's book Itty-Bitty Hats: cute and cuddly caps to knit for babies and toddlers
.  I'm thinking about adding some ribbon around the base of the ears but haven't decided yet.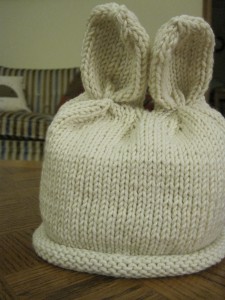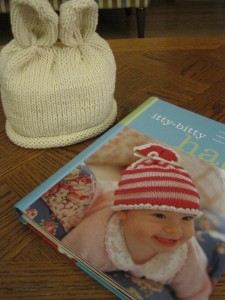 There are some great patterns in this book.  Below are some of the ones that are a must on my list.
I can see Elias living in this "Simple Baby Cap 1."  I like things simple.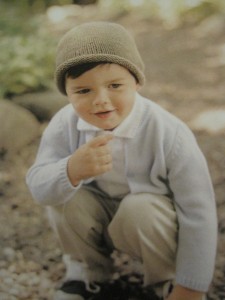 Or how about this one for a little girl…"Upside-down Daisy."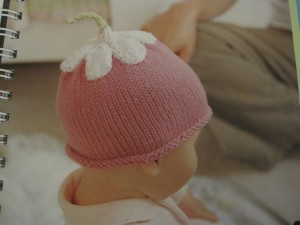 And this one, "Cherry-O!"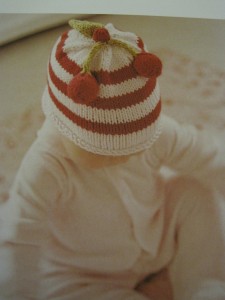 Here is my confession of the day.  The baby is to blame.  (The green ones next to the bag are terrible…hence being out of the bag.  I don't recommend them.  But the rest of the sours are sour-ilicious!)