This project has been on my to-do chalk board in my sewing room for a while now.  A new cover for my heating pad!  Usually when I have to pull out the heating pad it means that I probably need an extra bit of cheering.  Hopefully this will bring a little smile when I use it.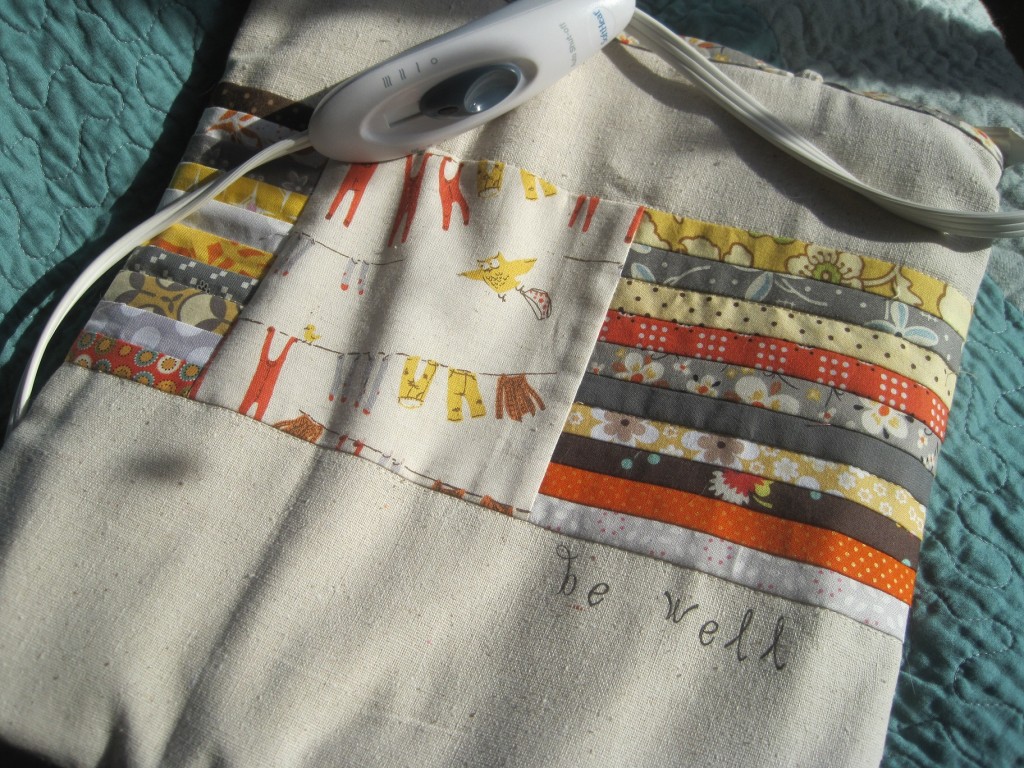 I used one of my precious Heather Ross fabrics for the feature print.   These long underwear made me think of sick days.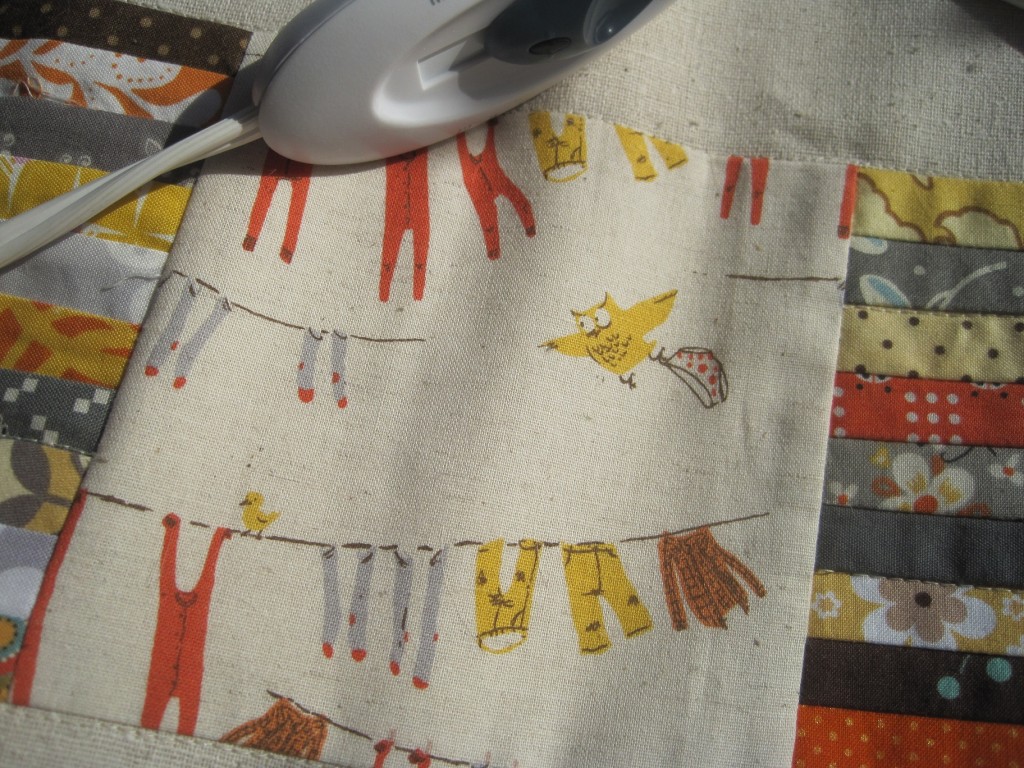 I thought about sewing the words "Be Well" and then I decided that it might be fun to change it up by just stamping it on.  It was a lot faster and I think just as swell.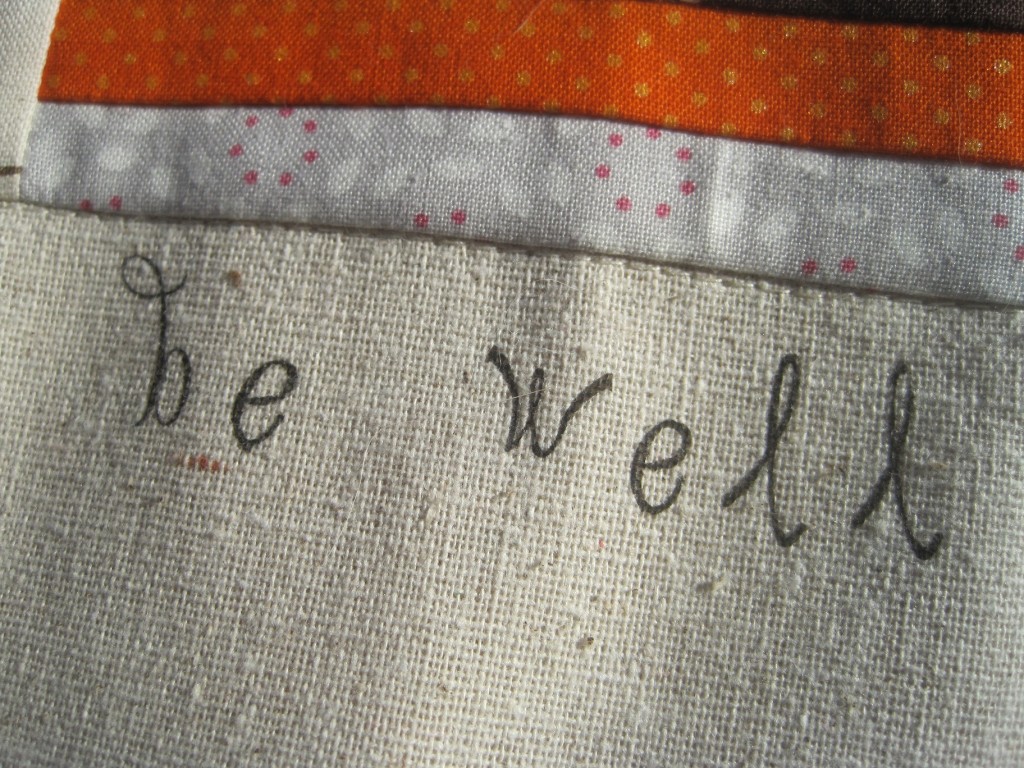 Here's the back with some of the handmade buttons from my stash.  I think I would have rather put the buttons on the front side, but didn't realize that until after I was done.  All well.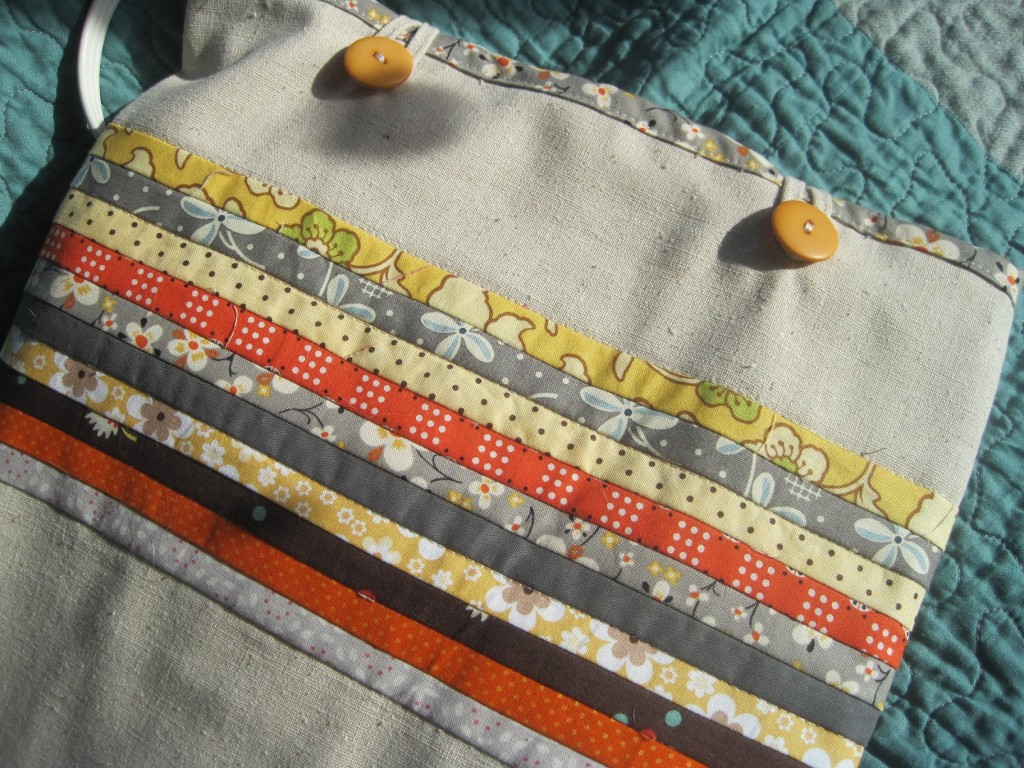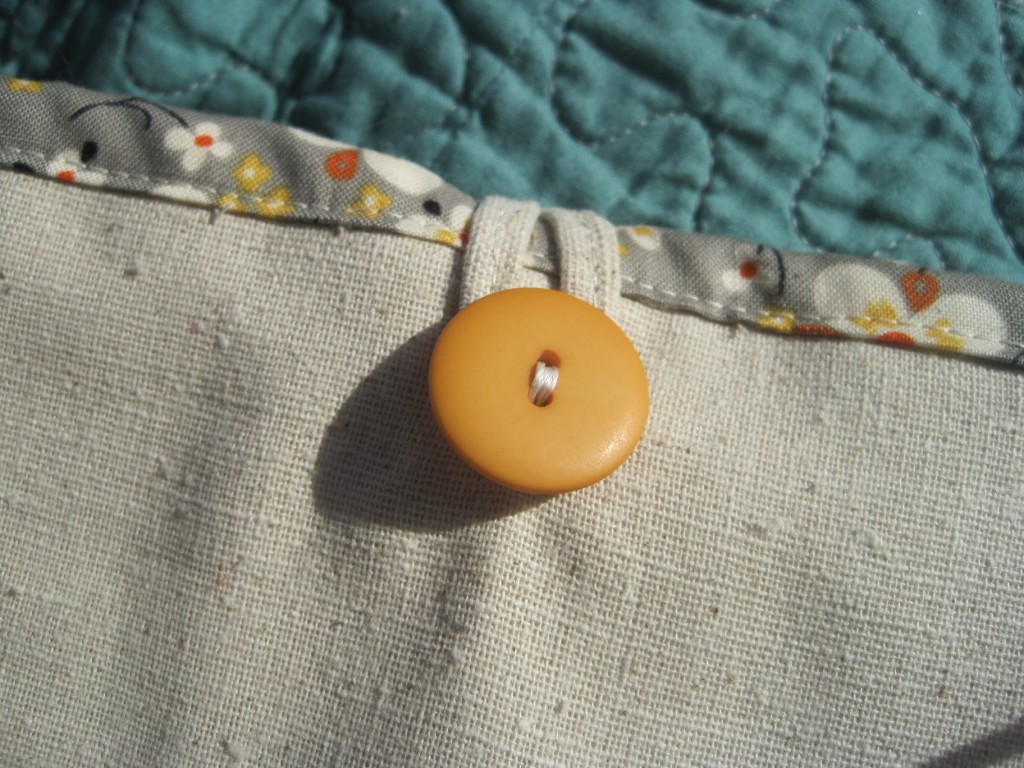 A good question might be why I would ever make something like this that will sit in the medicine cabinet for most of it's life??   (ah-hem…Tony.)  I guess it just doesn't matter in the world of handmade for me–I love the design process, the construction, and most of all–the finished product!  There will be an extra dose of mama's love when my boys have to use this heating pad.