After 2 months of being separated from my fabric and sewing machine, I could take it no longer.  Last weekend I dug through boxes and packed the car with everything I might need to sew again.  Let's just say the car was full!  You never know what inspiration might strike, so you really do need almost everything.  🙂
This is the first project I pulled out to work on.  It's my brown/pink Civil War quilt that needs quilting and binding.  This is a pattern I designed a couple years ago–I need to put some time and effort into the writing of the pattern but then it will be available at local quilt shops and online.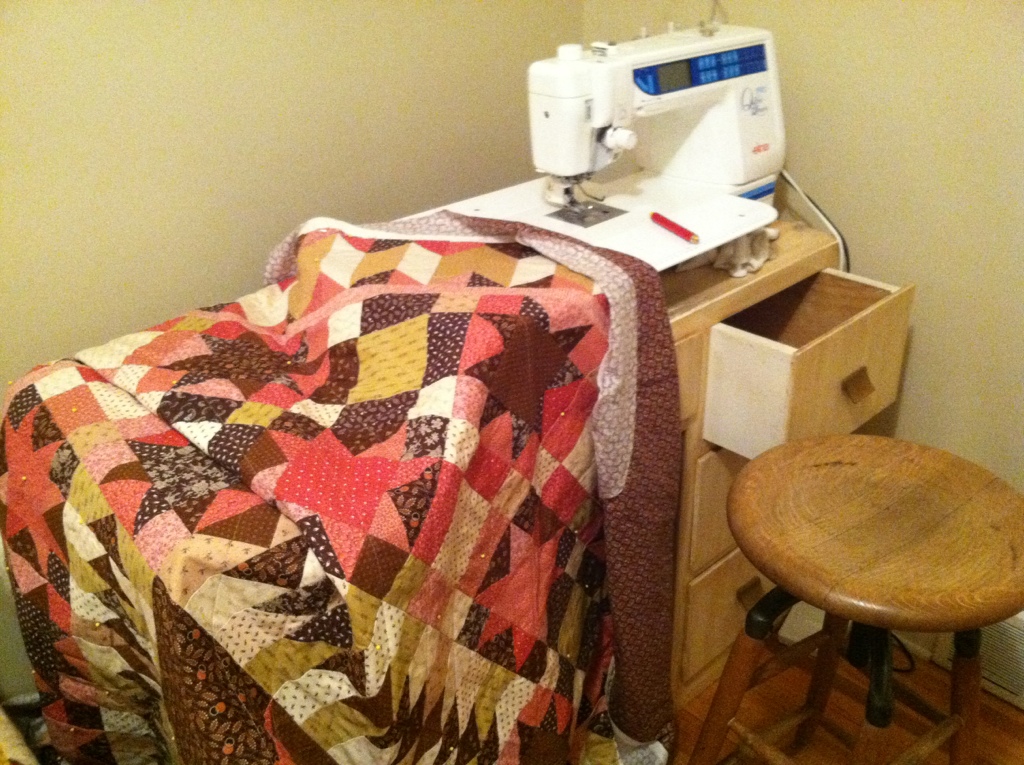 For the quilting I am doing straight line diagonal quilting.  I think the simplicity of it matches the Civil War era and who doesn't like easy quilting every once in a while.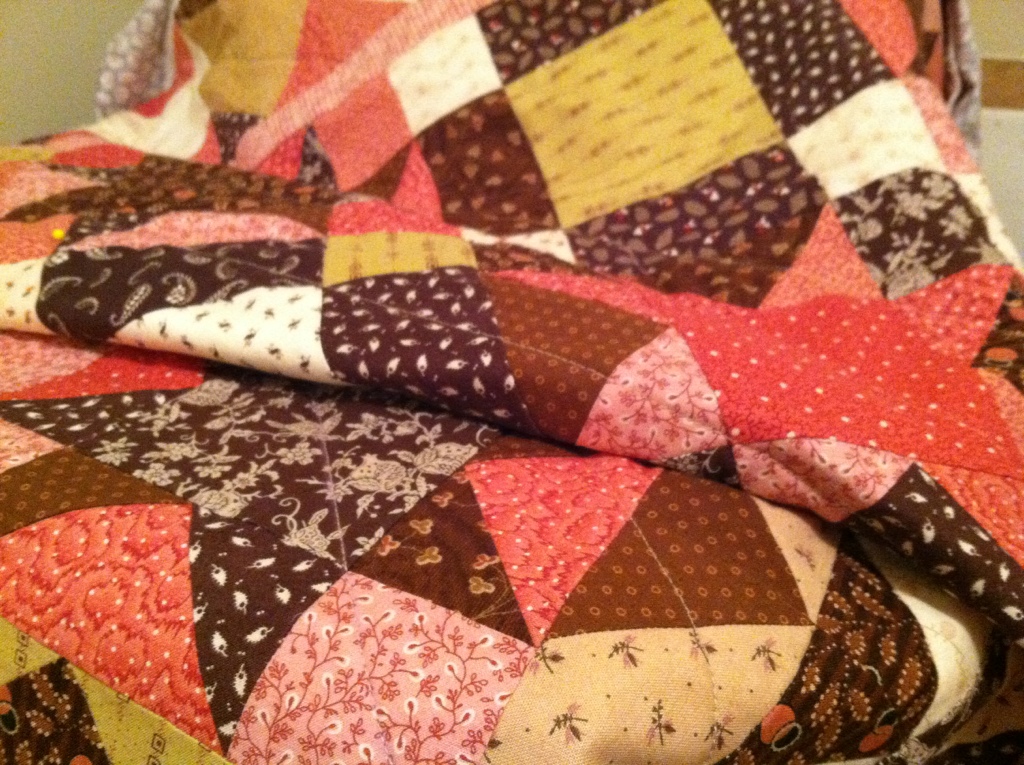 For my new sewing space I took over my brother in laws bedroom.  Ha!  Won't he be surprised?!  Actually, he's a good sport and I don't think he will mind at all.  I hawked this cool old wooden stool for my quilting perch.  It helps to be seated a little higher when quilting and this works perfect.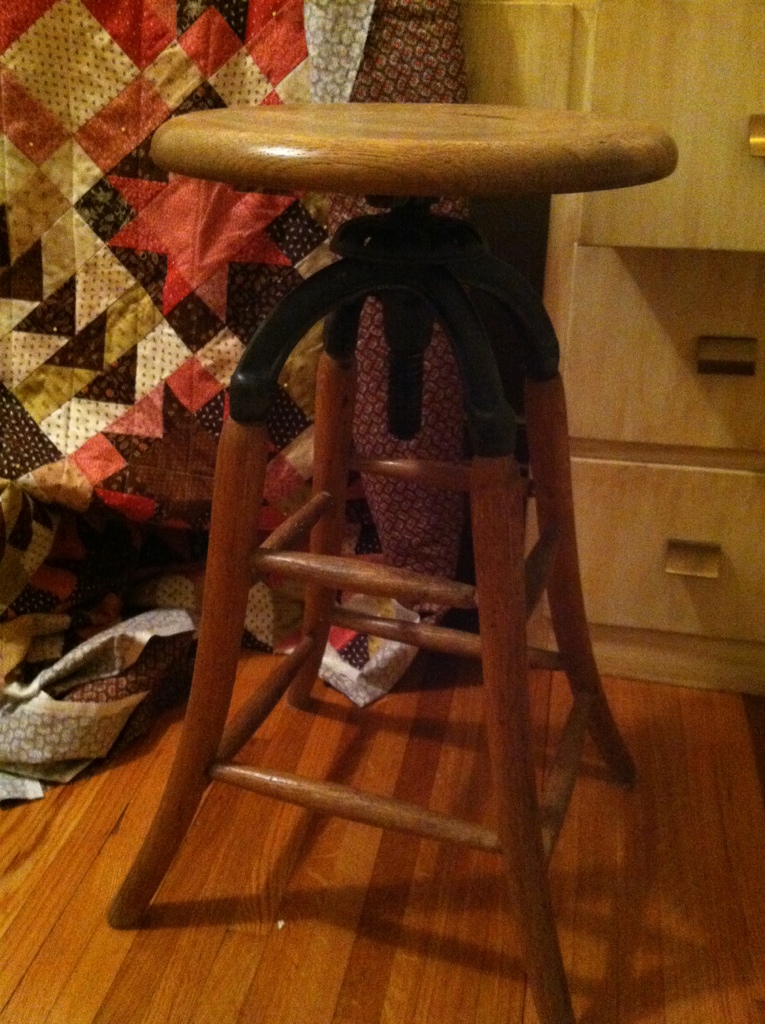 I'll show you a picture of my fabric rescue another day.  I'm a happy girl–fabric warms the heart.  (oh brother…cheese…but I know all you sewing maniacs get it. )