I can't get over this little guy!  I made him up a few nights ago and he makes me smile every time I look at him.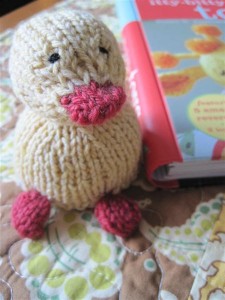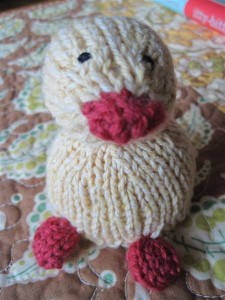 This fabulous pattern is from Susan B. Anderson and is FREE on her blog.  When I bought the yarn to make this guy, I also picked up her newest book, Itty Bitty Toys.  There are so many things in there that I want to make!!  I think many Christmas gifts may come from this book.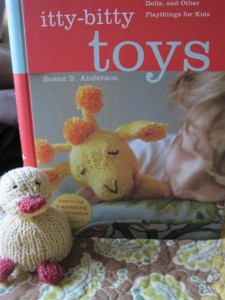 But wait, I haven't even told you the best part yet.  Prepare to be amazed.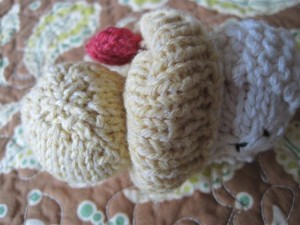 Love it!!  Duck to Bunny!  I think this is so fabulous!  2 friends in one.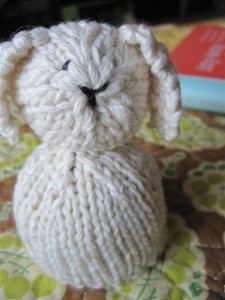 Can you imagine the stories and places Elias and I will go with these guys?  I've already started adventures in my head to share about Mr. Pixler's garden and his fat cat Chaz.  Oh, boy Bunny, better stop nibbling those carrots, Chaz is on the prowl and he's headed your way!  Maybe they will take a trip to the city…but I think they will find the country more to their liking.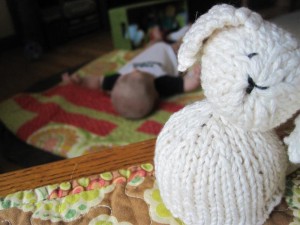 Remember, this is a FREE pattern and not in Susan's book mentioned above.  However, she does have 5 other reversible toys in the book.  If you can knit and purl you can make Duck to Bunny.  If you don't know how, you should learn!