Did you know Saturday was National Knit in Public day?  I must have known it in my inner knitting being, because I made my way to the local yarn shop on Saturday without even knowing that.  The place was wonderfully busy.  People knitting on the front porch, people knitting in the shop.  I took a few pics of the yarn.  Oh, how inspiring and scrumptious looking it all was.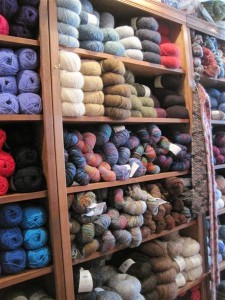 I was shocked to see Amy Butler has a line of yarn.  I went home and told Tony and he said "well why wouldn't she?"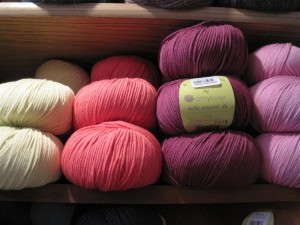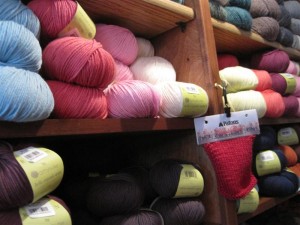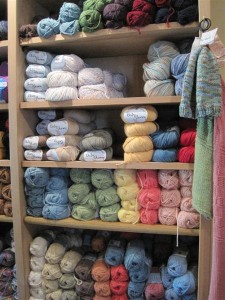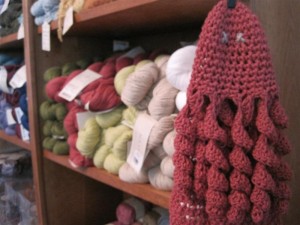 So what was the result of this lovely trip to the yarn shop?  I went home and cast on a sock.  It is the perfect project to throw in my bag for when I'm on the go.  Now I have quite the dilemma though–do I read a book or knit a sock?  What a conundrum.