I'm so sorry Tony–you are such a good sport about my constant creating.  Our couch looks like this more than I would like to admit.  I just can't help myself.  I love keeping my hands busy and I love being at the center of our home where the rest of the family is.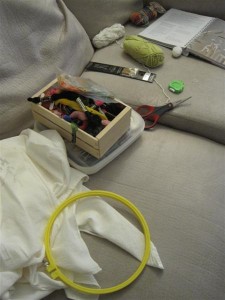 I did some knitting and then needed a break from that so I pulled out some flour sacks that needed stitching.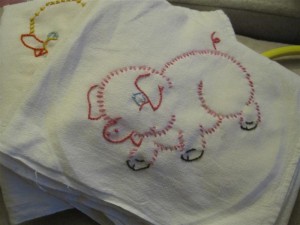 As I've said before, flour sacks are the best dish towels.  They are what my grandma uses, my mom, me, and hopefully my kids will someday too.  As Teyva says, "Tradition!  Tradition!"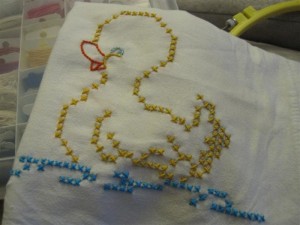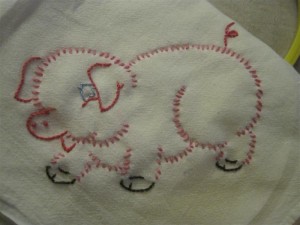 You can get plain flour sacks at most craft stores.  You can also purchase iron on designs for them.  It's as simple as ironing on and stitching with embroidery floss.
This one is ready for the stitching.  You can always just draw your own design.  Might be fun to have your little one draw something and then you can help them add the floss.  Keep it simple!