Wowza!  I can't believe Christmas is here!  The last 48 hours have been full of baking cookies, shopping, wrapping, creating, and maybe just a smidge of cleaning.  (really I mean a smidge.)
Heather from over at Blue Bird Studios made one too many things for her little ones, so she asked if she could send me some of her creations.  Ummm…YES PLEASE!!  I came home to a package in the mail with darling things inside.  Merry Christmas to me!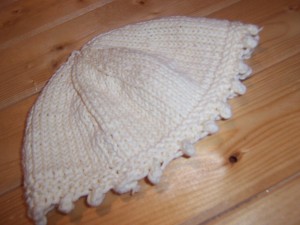 A beautiful little hat for our winter baby!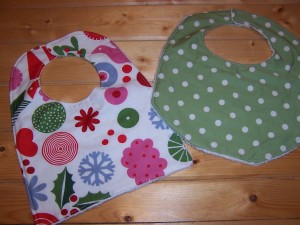 And check out these great bibs!  I love the size and design.  I will be making a template of them so I can make more!!  Thanks Heather!!!
Oh, and  a funny little pig shirt.  Just a picture of a pig with the word pig.  My guess is it will be an apt description…