Working on my cast iron finds. After watching a video online, I washed them in hot soapy water, dried them completely, and rubbed oil all over them. Then I put them in a 250 degree oven for 2 hours. I am hopeful it will work but might have to repeat the oil/oven step.  If you want to start using cast iron instead of Teflon pans, I know my father-in-law bought one that was already seasoned at Fleet Farm for like $10.  If mine don't turn out I am totally doing that!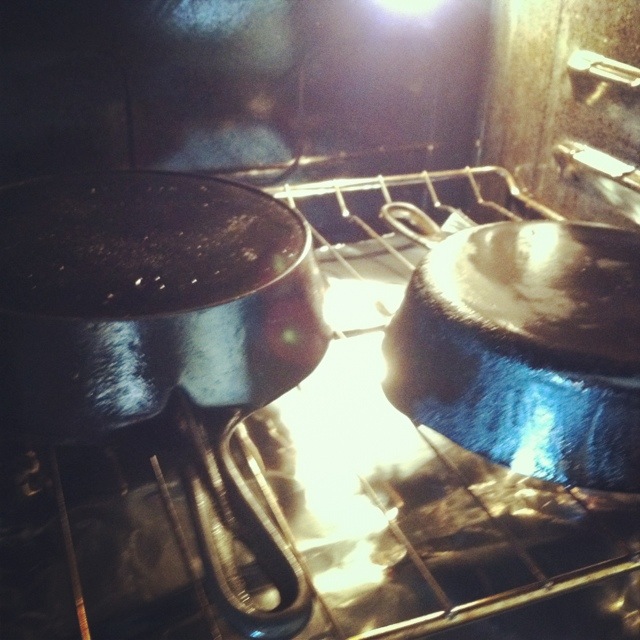 A couple benefits to cast iron:
Cooks evenly
Don't have to worry about toxic Teflon from flaking off
Last forever!
You don't have to wash them…well sort of…   🙂