This last weekend our family took a few days vacation up to Brainerd MN.  Man I love that country!  We avoided snowstorms–a perk to being married to a weather guy–and enjoyed time with my parents, the beautiful woods, and a wee bit of fresh snow to ski on.  Oh, and a trip to a local quilt shop.  Of course!  One of my favorites!  Country Fabrics and Quilting.    They are full of amazing fabrics, great samples, and oh so many other inspiring things!  I've said it before and I'll say it again–make the trip!  Totally worth it.
They just made up a sample of my pattern Fiddlesticks with the new Lorax fabric.  It was really cute and their whole Dr. Seuss display was darling.   So fun!  And wonderful to have such support from quilt shops!   (*)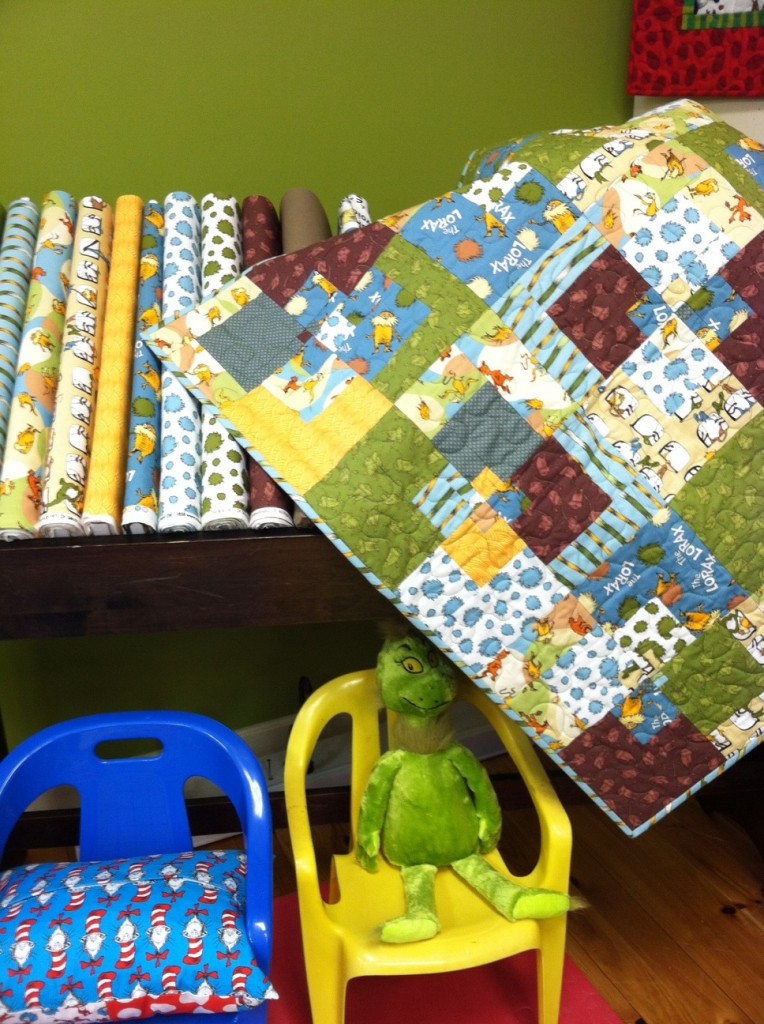 As to our vacation…  We did some cross country skiing on Gull Lake while the grandparents watched the boys.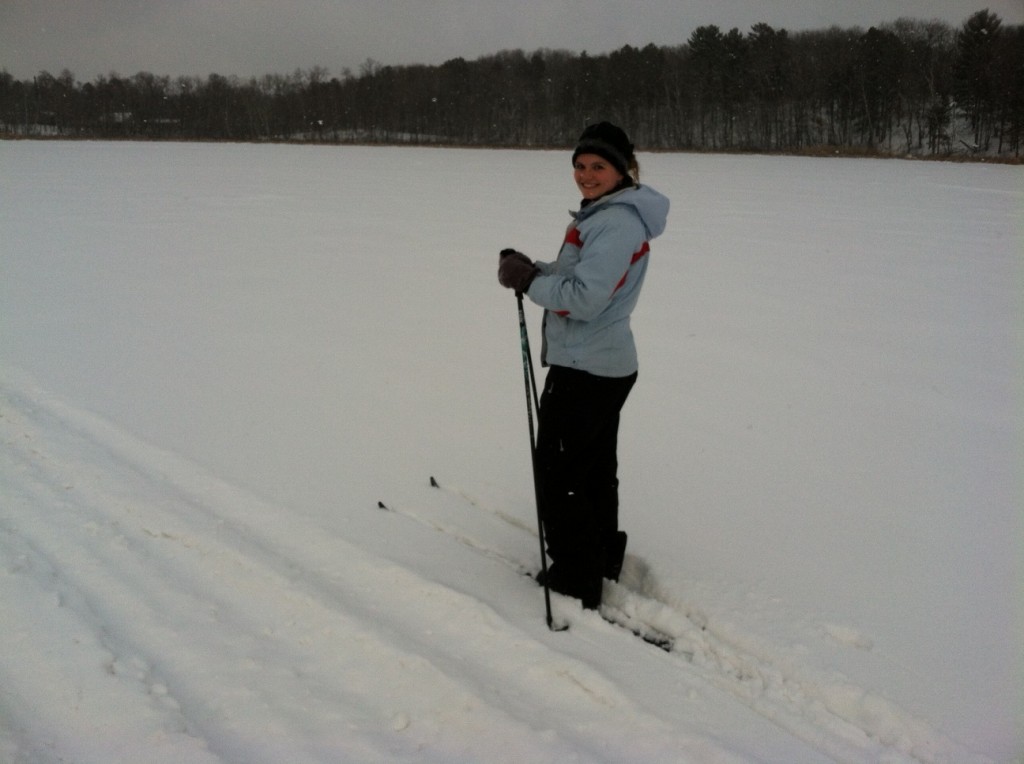 It was just beautiful and makes me miss the north country terribly.  I don't use my skiis or snow shoes near enough in SD.
Elias and Espen did a lot of reading.  Espen is 7 1/2 months old now and is starting to be able to handle his own a bit with his 2 year old brother.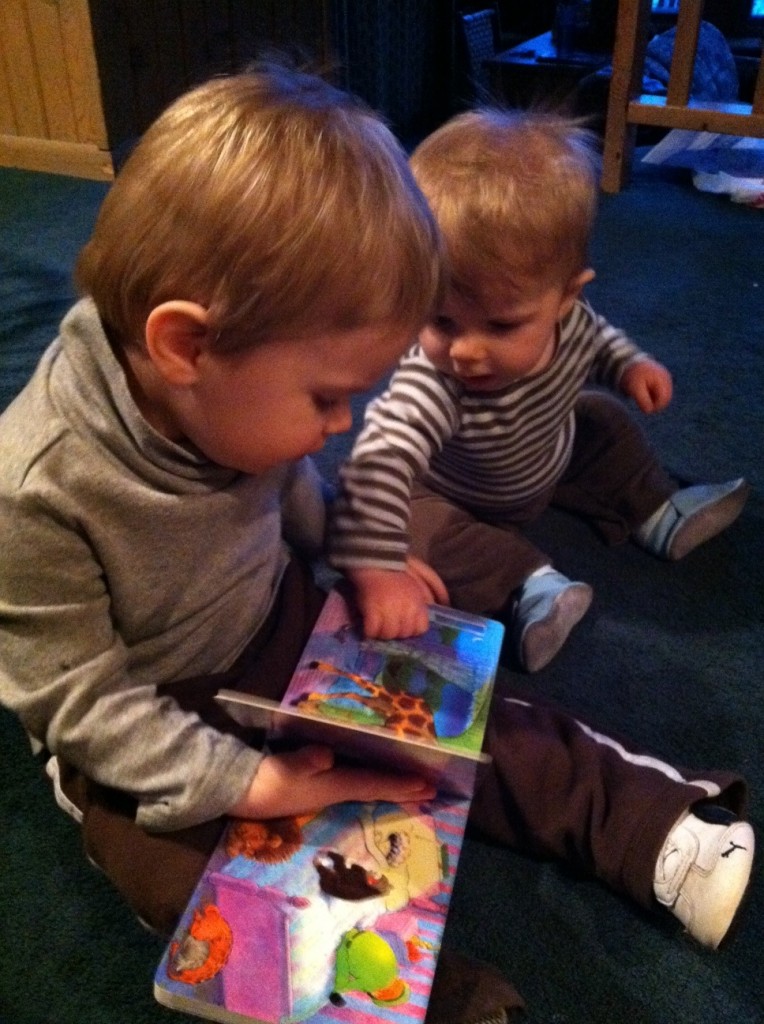 And a leisurely morning of pj's and more books with my mom.   Good times were had by all.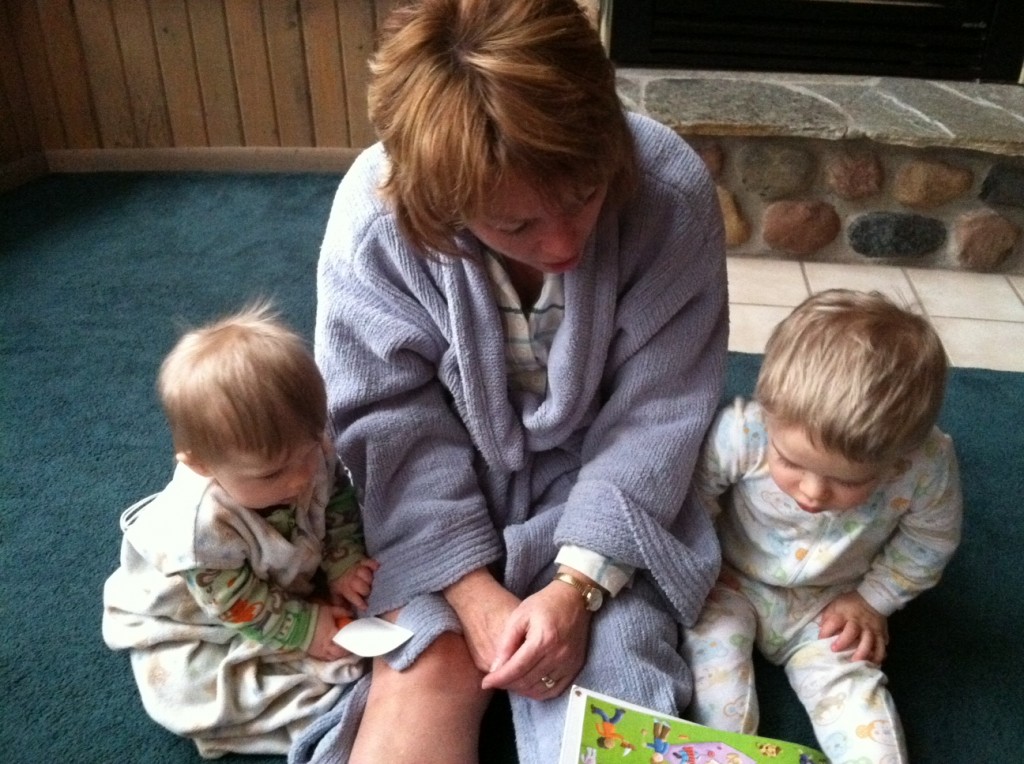 *Remember to check your local quilt shops for my patterns!  If they do not carry me, you can always pass my contact info on to them and have them order for you, or you can order directly from me if they aren't able to.  Support your local shops!