It's been quiet around here.  This wee family snuck off and had a vacation in northern MN.  It was wonderful.  Grandpa and Grandma hosted and gave us an extra hand in watching a very active 8 month old.  Tony and I also got away one evening to celebrate our 7th wedding anniversary.  It's been wedded bliss every day…well not every day, but almost.  🙂
We had wonderful fall weather.  I loved kayaking the beautiful lake.
Elias' first boat ride.  The little outdoors man.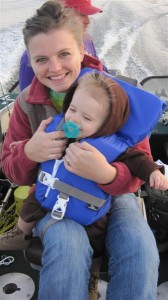 Tony and Grandpa fished, fished, and fished some more.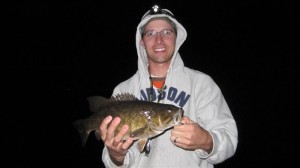 And we spent an afternoon at Itasca State Park–headwaters of the mighty Mississippi.