I have been eyeing the peppermint soap at my local natural foods store and suddenly remembered that I had a bar of peppermint soap just sitting around.  I thought I'd give my hand at trying to make it into a liquid soap.  After doing some brief research online I decided just to go for it by shredding the soap and then adding 3 cups of boiling water.  I thought for sure I had totally ruined the soap when it remained a watery liquid for hours after I added the hot water.  Very quickly though it began to thicken up.  I threw it in some liquid soap containers and so far so good.  I have my lovely peppermint soap and I was able to use what I had on hand.  I am anxious to see if with the passing of time the soap remains soft enough for the liquid pump.  Time will tell.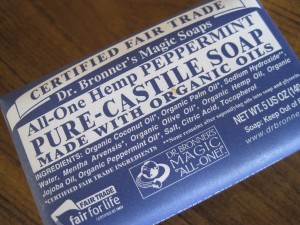 Another little thing I made were some cinnamon sacks.  We recently redid an old buffet for Elias' room to work as a dresser/changing table.  Tony's parents came to town and he and his dad painted it and fixed it up.  I need to post before and after pics!   It had a slight smoker smell and I was hoping  the new paint would cover it, but it started to come through and taint Elias' clothes.  Ick!  I didn't want to use store-bought fresheners right off the bat because they can get overwhelming as well.  Thus I thought I would try cinnamon sticks in each cupboard/drawer.  I think it is cutting the smell so far!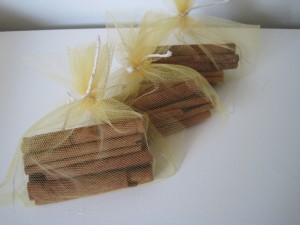 I could always try a couple boxes of baking soda as well, but cinnamon sticks seemed more romantic.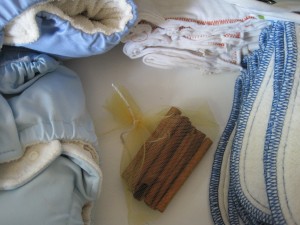 I also finished the birds pillowcase I blogged about here.  Aren't they just darling?!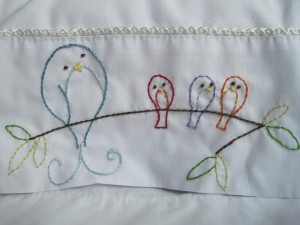 Here they are on the guest bed.   Elias made his mamma proud again when he repeating walked over to the pillow, pointed, and said "bird".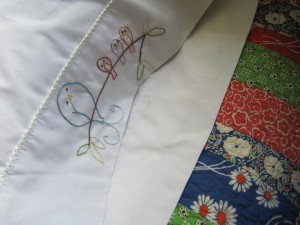 The quilt under the pillow is my pattern "Three's A Crowd." You can find this pattern available here or at your local quilt shop.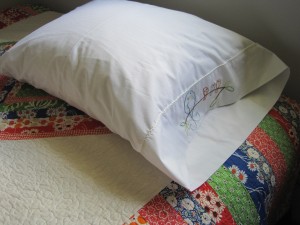 And a final pic of my boys.  Soon to be 3 boys.