I finished binding 2 more quilts!  Really, binding is one of my favorite steps of quilting.  It is relaxing, peaceful, and just something to keep your hands busy.
The first up is my latest Boxed Blessings sample.  This is done out of scrappy civil war prints with a black box frame and binding.  I like it.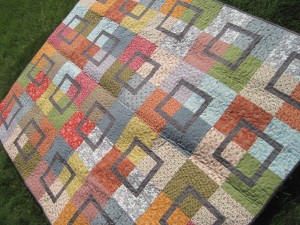 For the quilting, I did a basic meander.  Nothing special, but I think it always looks nice.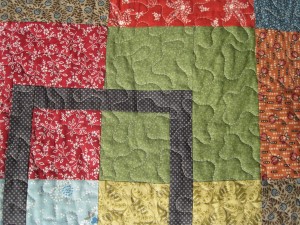 Boxed Blessings is an Ingrid Barlow pattern available via your local quilt shop, me, or a PDF sent directly to your inbox.  So many ways to get your hands on this pattern!
Next up is Bloom by Thimble Blossoms.   I used all Fig Tree material for it, which I think matches the style perfectly.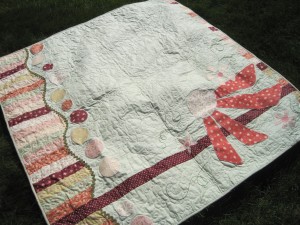 I like how the pattern had me use fat quarters for the backing.  Makes it interesting.  I also added an extra strip that I had leftover from the front.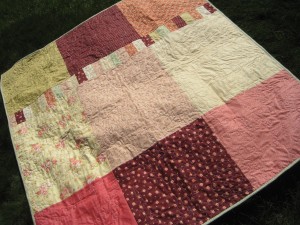 For the quilting I did sweet little flowers and butterflies.  If my next baby was a girl, I would totally hang this on her bedroom wall!