Daffy got a new friend last night.  Meet Chrysanthemum.  (I know a silly long name, but do you remember that children's book about Chrysanthemum the mouse…)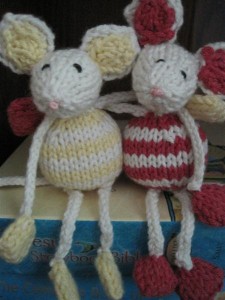 She will be hanging out with Daffy in the crib once the project is complete.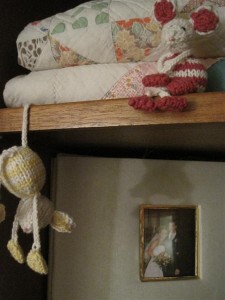 For now, they are sitting on a pile of books.  The perfect place for two friends to hang out.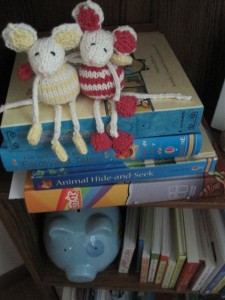 Project from Itty Bitty Nursery by Susan B. Anderson.