Here's to the cutest little mouse.  Hurray!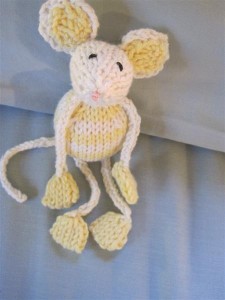 He's a garden mouse so I think his name should be Daffy.  Short for Daffodil.  Due to the yellow.  Or maybe Sunny.  hmmmm…  He has to have a name for storytelling time with Elias.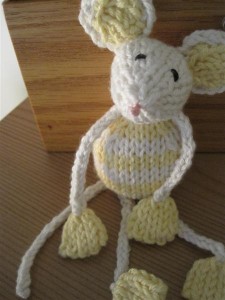 He is soon to be joined by 4 other mice friends.  I started out with the yellow and white one because that way if I made a mistake it wouldn't be as noticeable.  He turned out!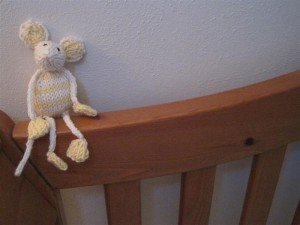 Daffy…or Sunny…will hang out with Elias in the crib.  Well, above the crib.  With 4 other mice.  Hurray for nice mice!!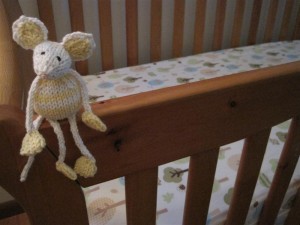 Pattern is from Susan B. Anderson's "Itty Bitty Nursery."  More on that when the project is done.